9. Honolulu Hawaii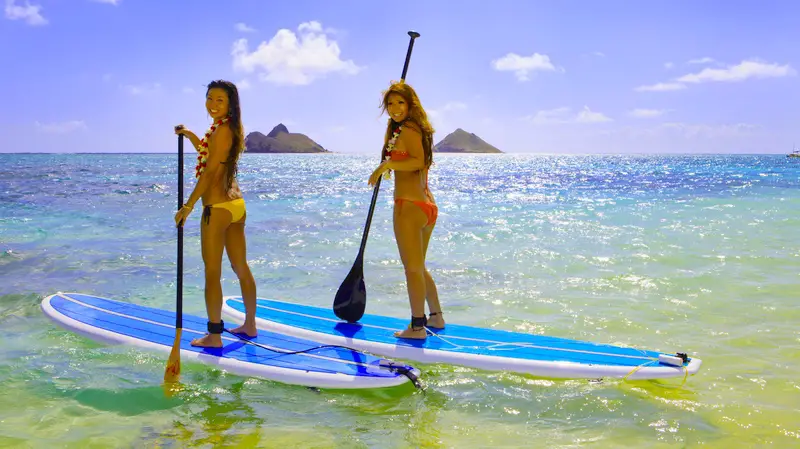 Imagine this scene: you are sitting on your deck chair next to a bronze tanned beauty under the palm tree, drinking that refreshing cocktail while listening to Aloha Oe. I can't say that is your typical day in Honolulu but it is really close to that scene you have just visualized. You will see local ladies here surfing those waves at Waikiki and relaxing on the shore wearing spicy bikinis.
If you are traveling to Honolulu here are a couple of places where you can mingle with the locals:
Kahala Mall 
International Market Place
Ala Moana Center
The above places are great for hanging out during day time, but if you are a night owl like me then head down to Waikiki beach. The place is just buzzing and it is full off beautiful ladies walking around. Here are a few bars where you can enjoy the scenery and have a couple of drinks. 
Hale Koa Barefoot Beach Bar 
Arnold's beach bar 
Hula's Bar and Lei Stand