Aogashima island may look like a criminal mastermind's lair from a Bond film but this volcano island is very much real and can be found around 200 miles off the south coast of Japan. The island itself is a volcanic crater and from the birds-eye-view you can see inside it a smaller crater which was created by a volcanic eruption. As of 2014, the tiny tropical volcanic crater was inhabited by just 170 people and is home to a geothermal sauna, a primary school and even a post office!
Today tourists can visit this almost untouched natural beauty. If you love nature and exploring remote places then Aogashima can be worth having a look into. Here are a few things you can do on the island:
Bird's eye views of the island from the helicopter
Free camping and a volcano-powered sauna (Fureai Community Spa)
Climbing Maruyama, the island's inner crater
There is an observatory to check out beautiful views of the landscape (check out the map at the end of the article to find out where everything is located)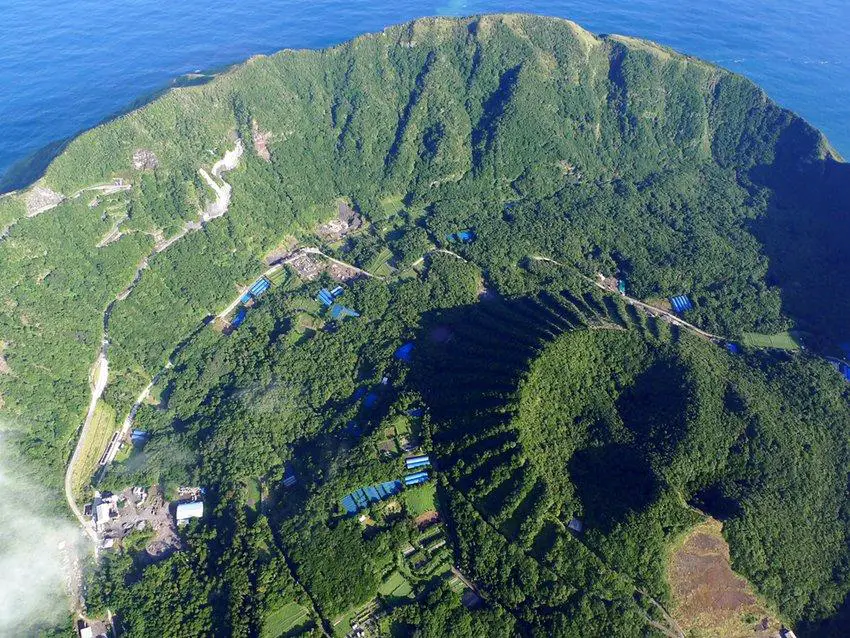 How to get to Aogashima island?
The island of Aogashima is so isolated that the only way to approach it is by boat or helicopter. You can transportation from Hachijojima island. 
Boats – takes ~3 hours. Note that service can be affected by inclement weather, so make sure there aren't any storms.
Helicopter Flights takes ~20 minutes. Please note that reservations are required at least 1 month in advance.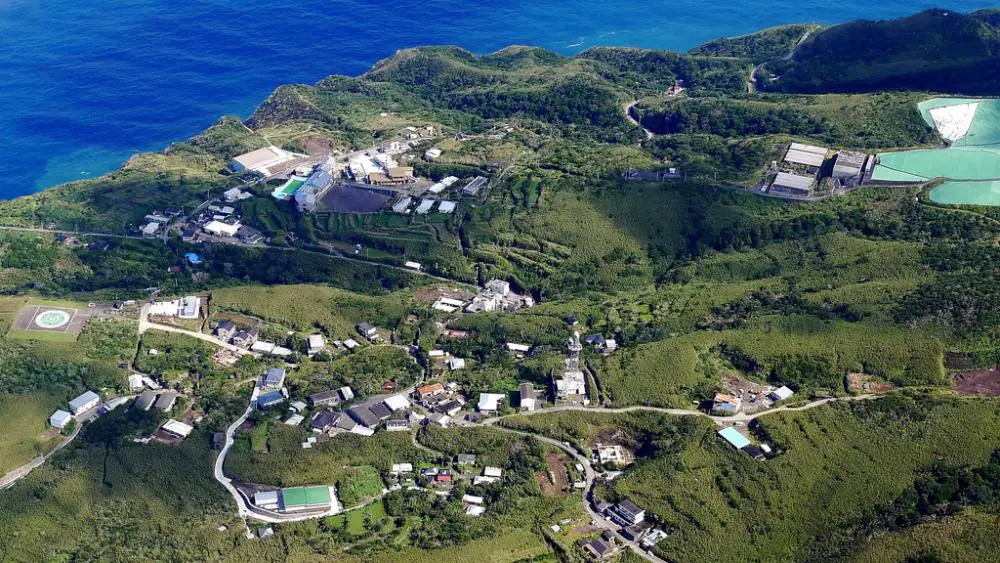 The last large volcanic eruption that occurred on the island was in 1785 and it killed more than a hundred local people, however, since that time no other geological incidents happened.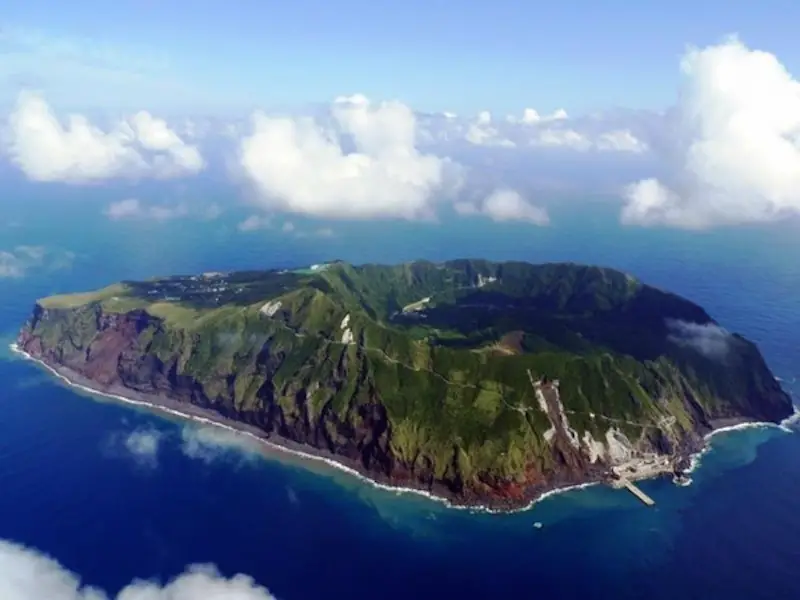 all photos by flickr user mh2718
And here is the island at night time, observe a sea of beautiful stars.