British Library
British Library has an archive that contains more than 150 million items such as: books, newspapers, journals, ancient manuscripts, etc. A stunning collection that takes you through the history of human civilization.
Featured collection items include: Gutenberg Bible, Beowulf manuscript, Mozart's thematic catalogue and much more. The library also holds one of the biggest philatelic (stamps) collections.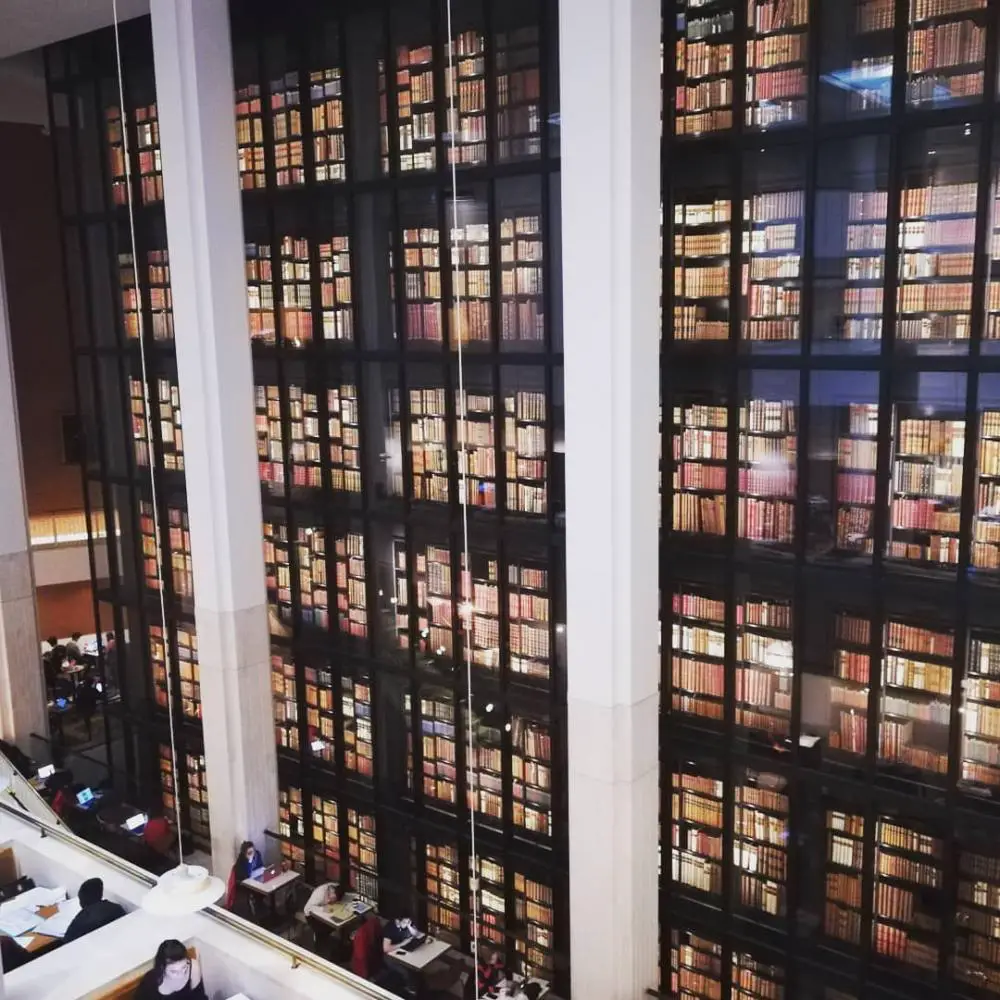 British Museum
The British Museum was founded in 1753 and holds one of the oldest collection's showcasing 2 million year old human history. Explore the history of Ancient Greece, Rome, Egypt, China, India and much more. 
Featured collection items include: Rosetta Stone, Parthenon sculptures, and Egyptian mummies.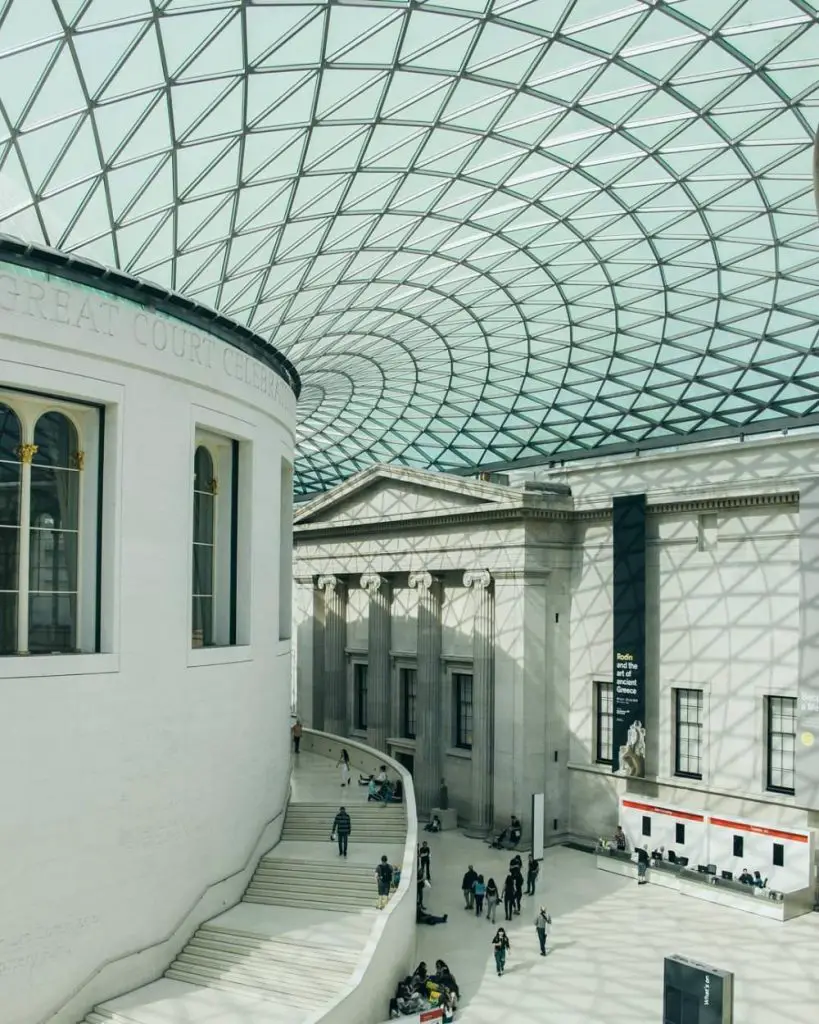 Museum of London
Find out about The Great Fire of London 1666, Great Plague of London and much more. You will get an idea how London looked like during Roman and Saxon periods, also get a glimpse of how people used to dress during different eras.
National Portrait Gallery 
A massive collection of portraits of various famous people throughout history. Featured items include: portrait of Queen Elizabeth I, William Shakespeare, Charles Darwin, etc.
The National Gallery 
Next to the National Portrait Gallery you can find The National Gallery, both located on the Trafalgar Square. The National Gallery features various paintings of famous artists such as Vincent van Gogh, Claude Monet, Rembrandt, Rubens and others.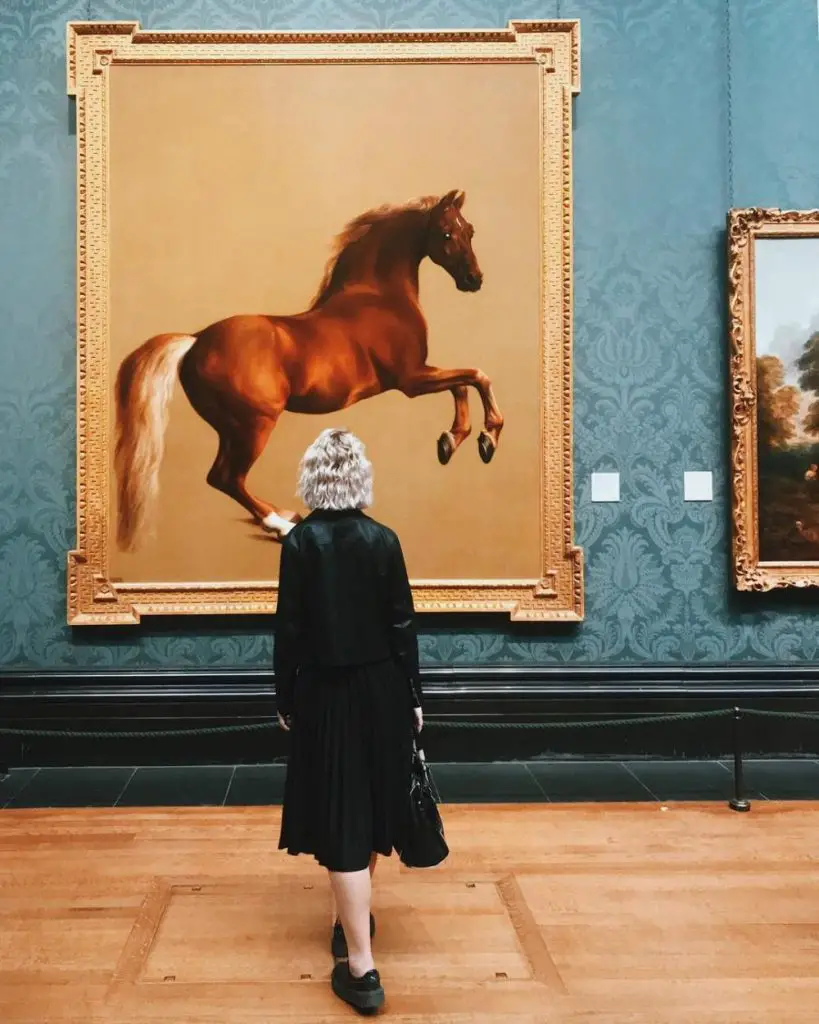 The Wallace Collection
The Wallace Collection museum is located just off the Oxford street, surprisingly for such a popular museum there is always a lot of space to walk through and compared to other popular museums in London there aren't a lot of people that will get into your way enjoying the fine art. 
The museum used to belong to Sir Richard Wallace who was an art collector. After he died, his wife opened the collection to the public. The collection features fine art from 15th to 19th century; it also includes stunning swords and other medieval weaponry and armour. 
Welcome Collection
If you have a curious interest about medicine and how it developed over time then this museum is for you. Modern medicine as well as Henry Welcome's collection featuring items from 16th to 19th century, including: Charles Darwin's walking stick, Napoleon's toothbrush, ritual masks, etc. 
Natural History Museum 
In Natural History Museum you can explore the world of dinosaurs, marine life, and tropical forests and even learn more about the human body.  This place is great for kids as it has a lot of interactive exhibitions.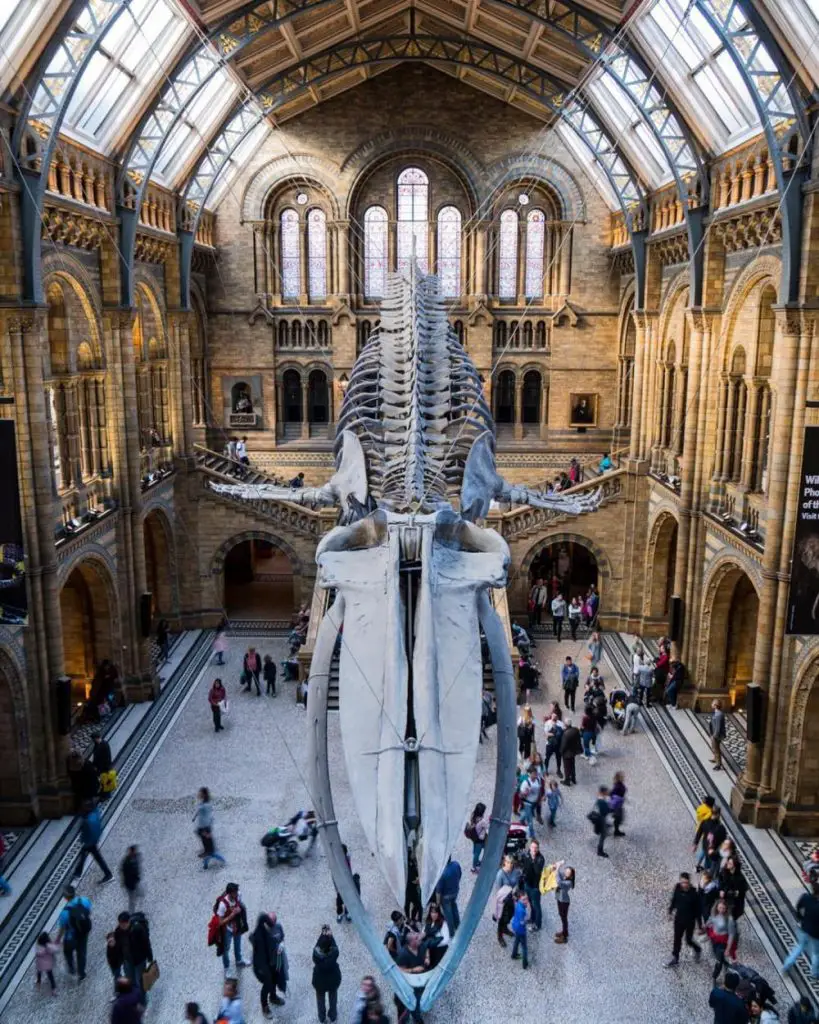 Science Museum 
Science Museum is an amazing place for astronomy and space enthusiasts! Their interactive galleries bring to life first scientific principles and contemporary science debates, so again it is an amazing place to bring your kids. And I have to admit the shop in the museum is fantastic, a lot of fun gadgets and toys you can choose from. The museum can be quite busy on the weekends but if you have time during the weekday then it is definitely worth visiting.
Victoria and Albert Museum 
V&A is the world's largest museum holding the biggest art and design collection. It was founded by Queen Victoria and Prince Albert in 1853. The collection consists out of jewellery, sculptures, paintings, metalwork, costumes, paintings and more. 
I have to admit the first I visited the place it was amazing how such a massive museum is perfectly organised and how easily you can explore different halls. 
Also, conveniently it is located next to two other most popular museums in South Kensington: Science and Natural History museums. However, it would be hard to explore all of them in one day.