City breaks have always been popular with travellers, but if you want a holiday with a little more peace and quiet, then a trip to a small town or village may be ideal. They might not have the size, scope and facilities of a large city, but small towns and villages more than make up for that in quaintness, beauty and friendliness. If that all sounds like the perfect getaway to you, then you're in luck, as the following are 10 of the most picturesque towns and villages on the planet.
Reine – Norway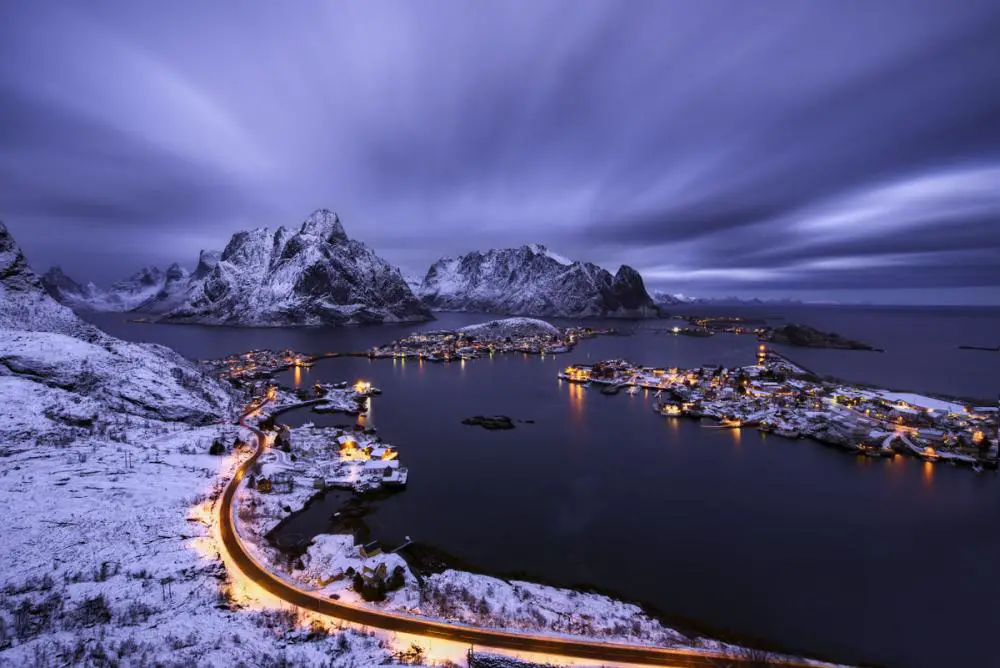 You've probably never heard of the small Norwegian village of Reine, but the tiny hamlet is easily one of the most stunning places to visit in the world. The fishing village is located above the Arctic Circle in the far north of Norway and, as of 2013, had a population of just 307 people. That's 307 lucky people though, as they get to wake up to the sight of stunning mountains and a pristine lake every single day!
Shirakawa Go – Japan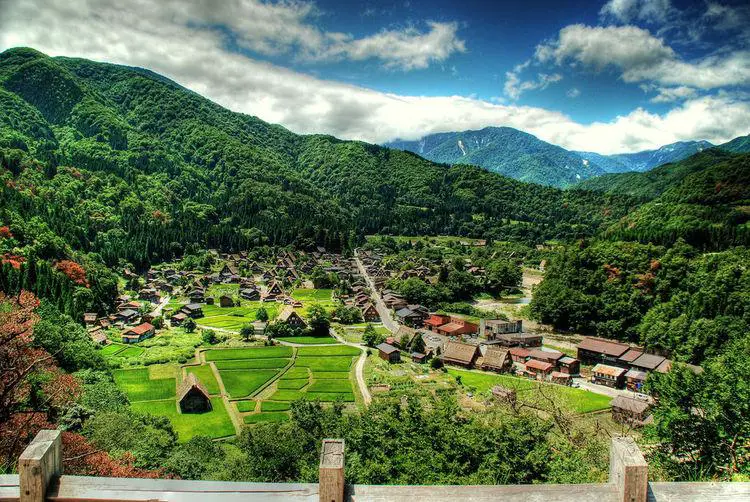 Shirakawa Go is a traditional village in Japan that is surrounded by beautiful woodland and lush rice fields. The real highlight of Shirakawa Go is the traditional gassho-zukuri buildings though, with their thatched roofs and wooden structures, making the village look like it's taken straight out of Middle Earth.
Manarola – Italy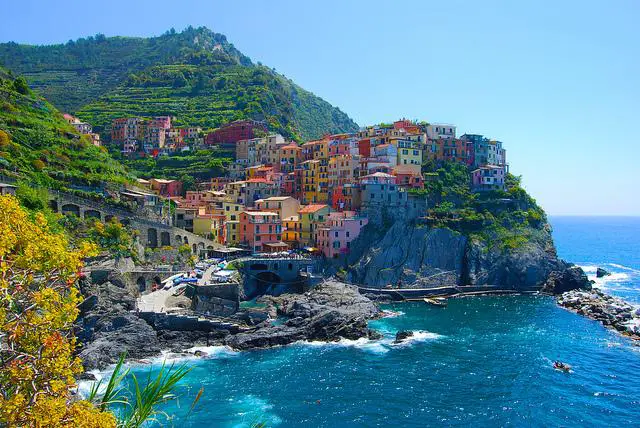 Manarola on the coast of Northern Italy is renowned for being one of the most beautiful and picturesque towns in the world. Manarola is one of the five famous Cinque Terre towns located along this stretch of coast and attracts thousands of tourists every year due to its beautiful location, colourful buildings and breathtaking views out to sea.
Bibury – England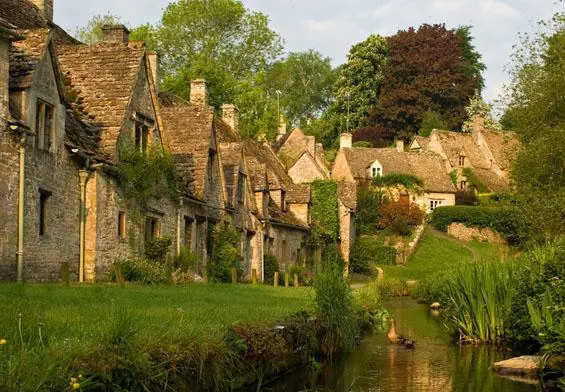 England is certainly not short on picturesque towns and villages, but few can match the sheer beauty and tranquility of Bibury in the Cotswolds. The quaint cottages, bubbling streams and cosy teashops make Bibury feel like it's straight out of a story book.
Camden – New England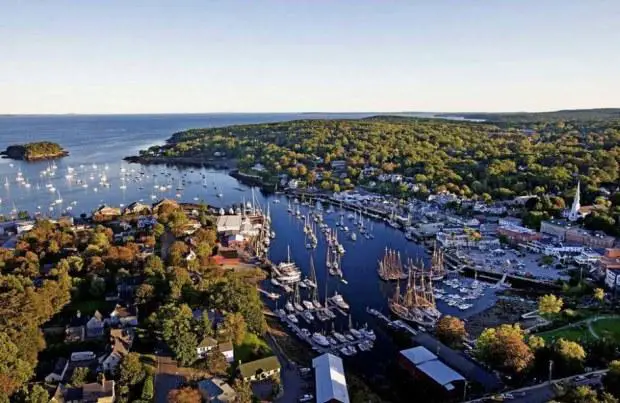 If you have a fondness for traditional coastal towns, then you'd struggle to find a more idyllic location than Camden in Maine, New England. With lush forests, white houses, pristine sailing boats and a beautiful port that provides stunning views out across the Atlantic Ocean, Camden is easily one of the most picturesque towns in the whole world.
Hallstatt – Austria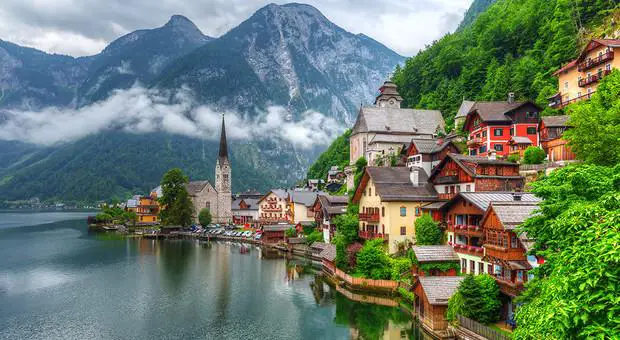 In terms of location, you'll struggle to find a more perfectly placed town than Hallstatt in the whole world! The beautiful village is full of 16th century Alpine houses and has a Gothic church at its centre. It is located on the western shore of Lake Hallstatt and is surrounded by lush green mountains. If you're looking for a town break that takes you away from it all, Hallstatt is the perfect location.
Eze – France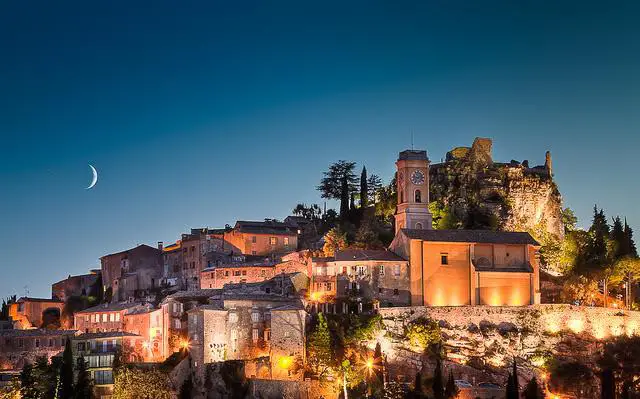 Just one look at Eze and you'll understand why this stunning hilltop town had to be included on this list. The cobbled streets and quaint stone-built houses make Eze a joy to walk around, but the real attraction is the stunning views out across the Mediterranean Sea.
Annecy – France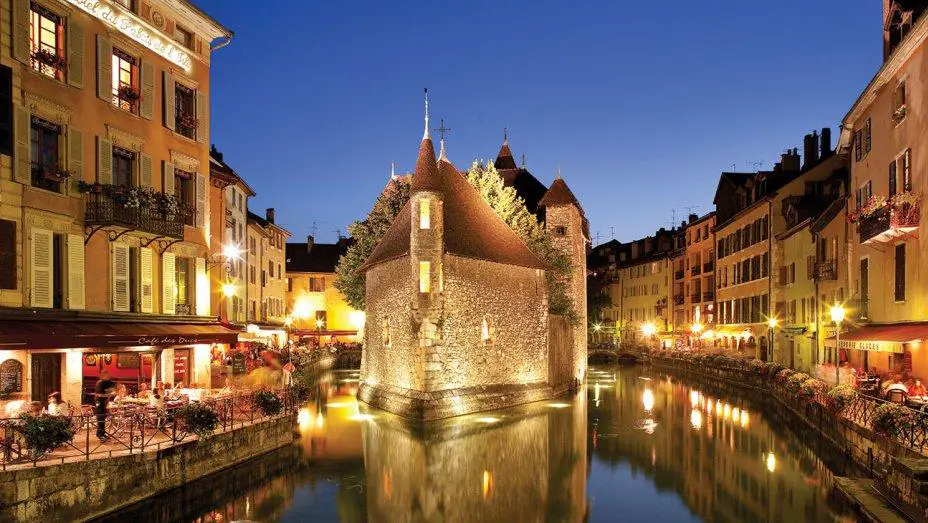 Walking around the beautiful streets of Annecy is like taking a trip back in time. The French borough is famous for its old town, with its cobbled streets, pastel-coloured houses and winding canals. If that wasn't enough of a reason to visit, Annecy is also famous for its beautiful Imperial Palace and stunning cathedral.
Gasadalur Village – Faroe Islands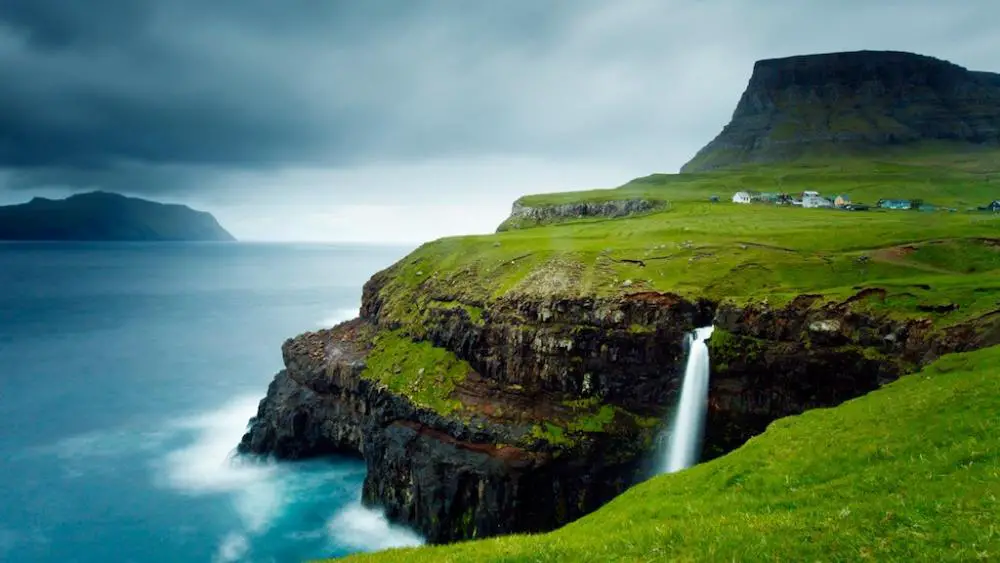 The tiny village of Gasadalur in the Faroe Islands may be the smallest location on this list but it is also one of the most beautiful. The small hamlet is comprised of just a handful of houses and, as of 2012, just 18 people called Gasadalur home. But what it lacks in amenities and services, it more than makes up for in sheer beauty. The villagers not only have a breathtaking waterfall right on their doorstep, they can also enjoy the incredible views out across the Atlantic Ocean.
Colmar – France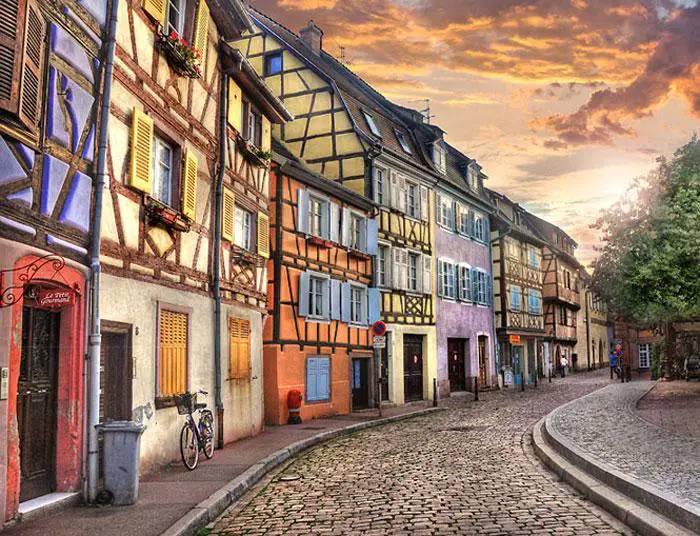 When it comes to picturesque towns, it seems that France has more than its fair share. Colmar is the third French town to make this list and arguably the most beautiful. The old town is full of cobbled streets and pastel-coloured medieval and early Renaissance-style buildings. What's more, Colmar is also seen as the capital of Alsatian wine