While most sculptures are found in busy city centres or thriving tourist spots, Mano de Desierto is located in the middle of the Atacama Desert in Chile. The sculpture was built by an artist named Mario Irarrazabel in 1992.The Hand of the Desert pays tribute to the victims of injustice, loneliness, sorrow and torture. The sculpture emphasises "human vulnerability and helplessness."
The sculpture is located 1,100m above sea level and is 11 metres (36 feet) high. Mano de Desierto has become a popular stop for tourists, it is a great opportunity to take an awe-aspiring photo.
How to get to the Hand of the Desert?
Unfortunately there is no public transport that goes to this monument, you would have to get a car. It is a 55 minute drive (75 km) from Antofagasta. You will need to take Route 5 and travel south. When you reach your destination it should be on the right-hand side, unf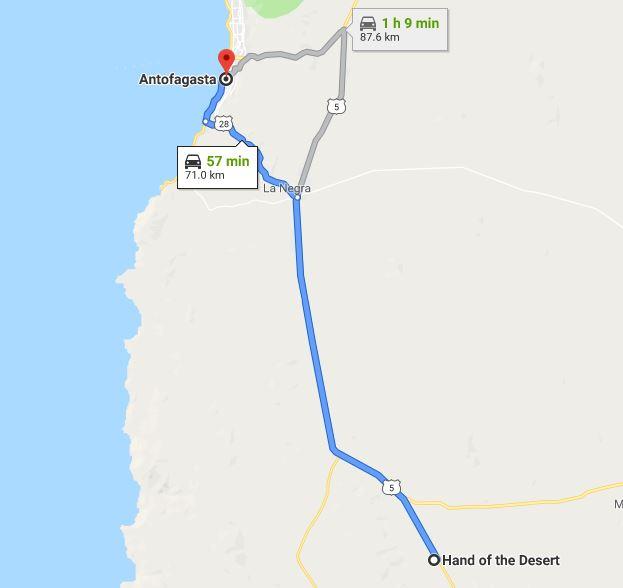 Is it free?
You don't have to pay any money to see Mano de Desierto. 
What time should I visit?
Unfortunately the sculpture is a constant victim of vandalism so I wouldn't recommend visiting when it is dark, but should be absolutely fine during daytime. Local organisations make sure the stone hand is regularly maintained and cleaned.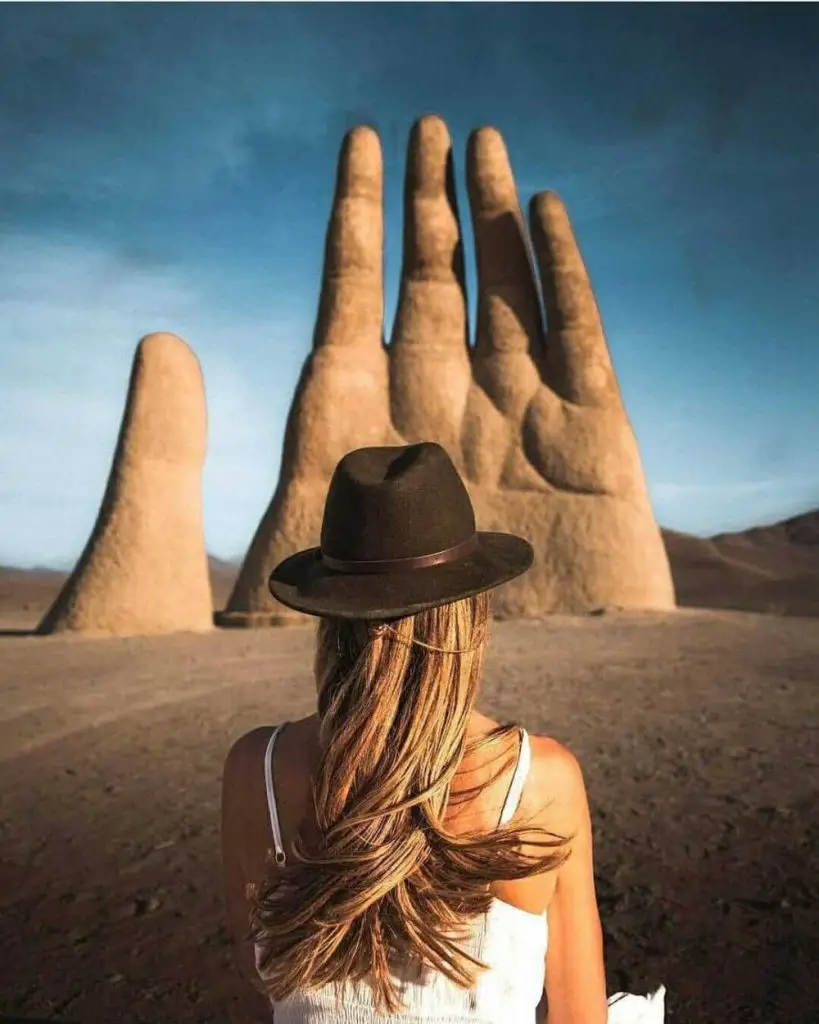 A little bit about Mario Irarrázabal
The artist studied philosophy and art at the University of Notre Dame, IN, United States; theology at the Pontifical Gregorian University in Rome, and sculpture with the German sculptor Otto Waldemar in West Berlin. According to the artist the hand represents all of the victims that have fallen during Chilean dictatorship rule from 1973 to 1990.
Source: artistasvisualeschilenos.cl
Is it worth visiting?
There won't be anything else to do in the area apart from seeing the sculpture and going for a walk. I find the sculpture is thought provoking and the location couldn't be better. If you are a desert fan like me then definitely you should check it out.