Tamul is the highest waterfall in the state of San Luis Potosi Mexico with a drop of 344 feet (105 metres). It is a great place to visit if you love nature and enjoy outdoor activities.
To get to the waterfalls you can hire a rowing boat with a group of people. According to some reviews on tripadviser it can take up to one hour to get there, so don't forget to warm up your arms before you start rowing! By the time you reach your destination you might get sweaty and tired, however, most of the tours do allow you to take a dip in the beautiful turquoise waters to cool off. You even have an option to swim back instead of rowing.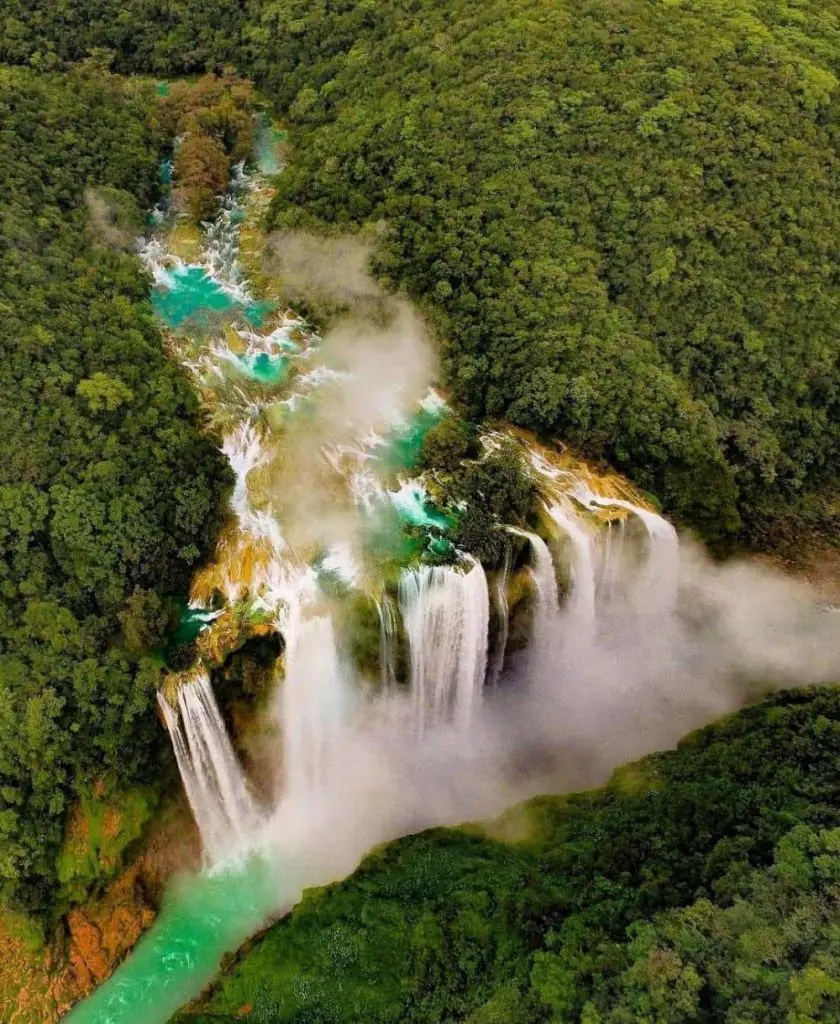 Is it worth it?
Absolutely! It is a fun activity and you get to experience Mexico's flora and fauna first-hand. The only negative I can mention is that it can get quite crowded.
Best time to visit
Try visiting the place during low water seasons which is either March to May or September to November. If you come to see the falls between July and August you might get loads of crowds and it can be difficult to row due to higher levels of water in the river.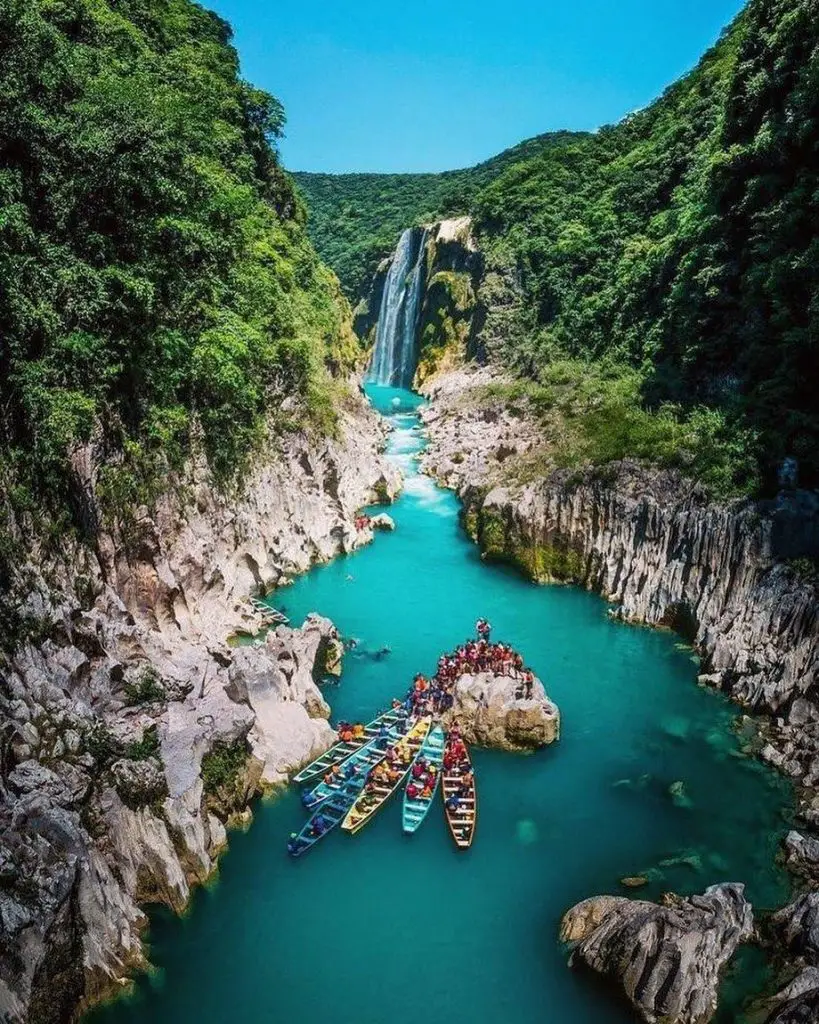 What to consider when visiting Tamul Waterfalls?
Have a swimsuit with you.
Prepare to get wet! Make sure your gadgets are in some plastic bags and you are not wearing any clothes that will get ruined by water.
Don't visit during Mexican holidays or it will be too crowded. Dates can be found here 
For directions better ask the locals
For more travel inspiration in North America check out our article: 10 Most Breathtaking Places In North America
Reference: tripadviser.co.uk , wiki