Waitomo Glowworm Caves is an interesting place to visit if you are in New Zealand, it is a popular attraction that is located in Waitomo region on the North Island. The dark caves are illuminated by worms that are hanging from the ceiling. This particular glowworm species (Arachnocampa luminosa) can be found only here lighting up your way up in the dark abyss. 
The larva spins a nest out of silk on the ceiling of the cave and then hangs down as many as 70 threads (called snares) from around the nest. Larva illuminates to attract pray into their threads they've hung below them. Thanks to this phenomena we can enjoy a colourful light show.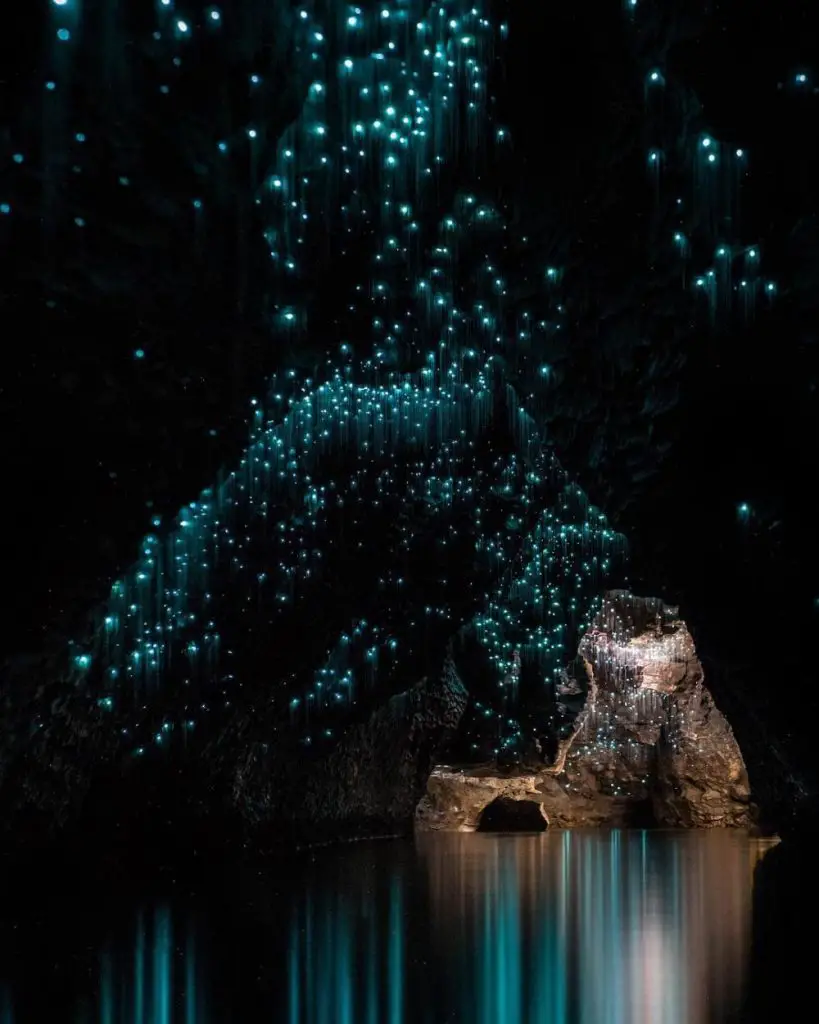 More quick facts about Waitomo Glowworm Caves
If you are wondering, "what does 'Waitomo' mean?". The answer is:  "Wai" = water and "tomo" = shaft, from the Maori language.
The limestone caves were created due to geological and volcanic activity, some of those caves are more than 30 million years old
The Waitomo Glowworm Caves were first explored in 1887 by local Maori Chief Tane Tinorau accompanied by an English surveyor Fred Mace.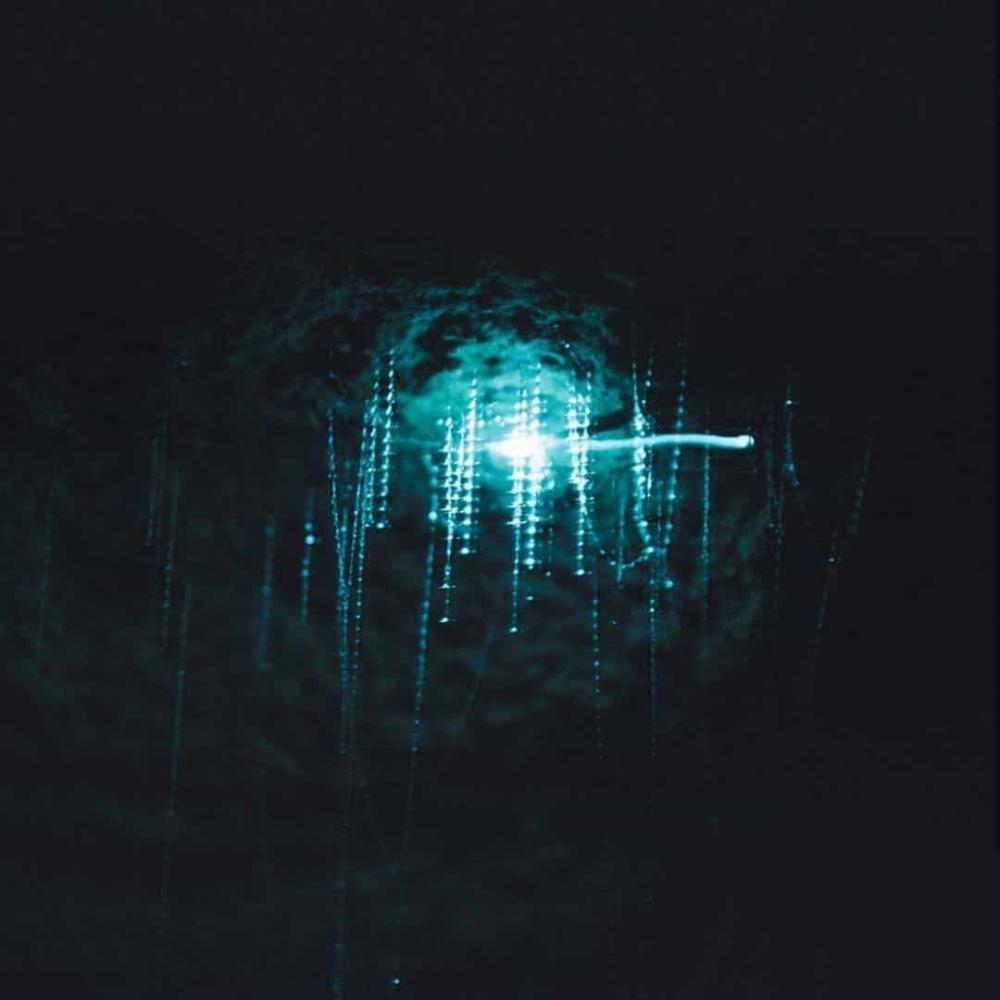 Waitomo Glowworm Caves location on the map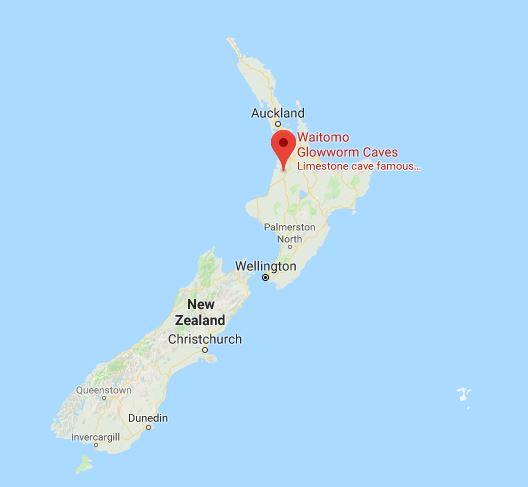 Best time to visit Waitomo caves?
The best time to visit the caves would be during summer (between November and April). This is because it can get quite chilly in the actual caves themselves.
How much is for the tour to Waitomo caves and where can I buy the tickets?
You can find all of the information on Waitomo.com. The prices are: Adult – $53 and Child $24. You can also get a family ticket for $131.
References: waitomo.com, wikipedia.