The advances in technology over the last few years have made a huge difference to the way we travel. Gone are the days of needing to remember to print out page after page of tickets and booking confirmations or packing endless travel guides and translation books. Thanks to the very latest tech and gizmos, all the travel equipment and information we need can now be stored in pocket sized gadgets. The following are 10 of the very best travel gadgets currently available.
The ILI Wearable Translator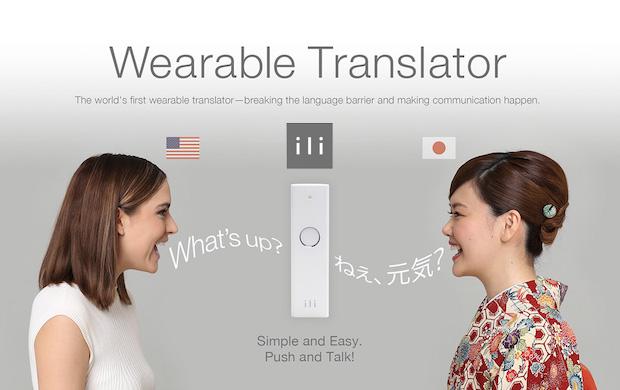 There's no doubt we've all been in that embarrassing situation where we're in a foreign country trying to order a dish off the menu or asking for directions and the waitress looks at us with complete confusion. Well thanks to the ILI Wearable Translator, that embarrassment may be a thing of the past. The smart little gadget works by listening to a sentence in your own language and then translating it to the language of your choice. And, best of all, the ILI runs off its own OS system, so it doesn't even need to be connected to the internet to work.
Reef Stash Sandals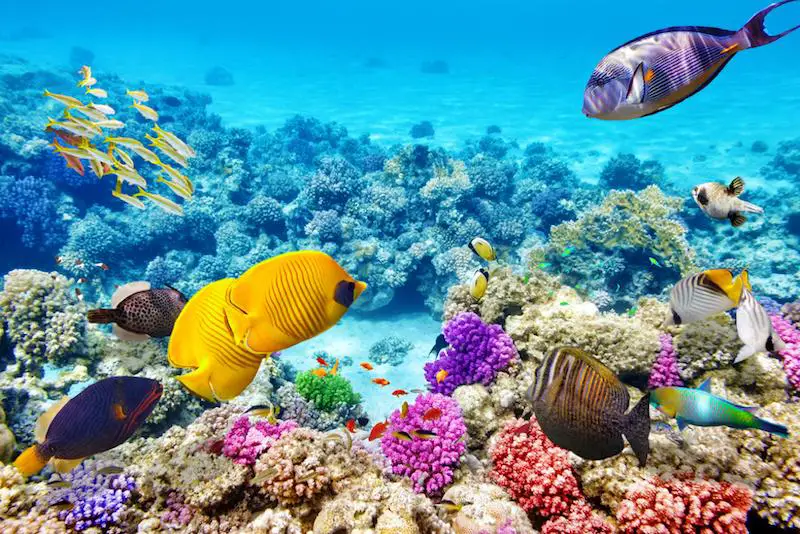 Everyone loves a trip to the seaside but one of the few drawbacks is keeping an eye on your valuables, if you decide to take a romantic stroll down the beach. Those worries are a thing of the past now though, thanks to the clever design of the Reef Stash Sandals. The shoes have a secret compartment that pops out of the insole and allows you to safely store everything from cash, credit cards and even house keys!
Portable Battery Charger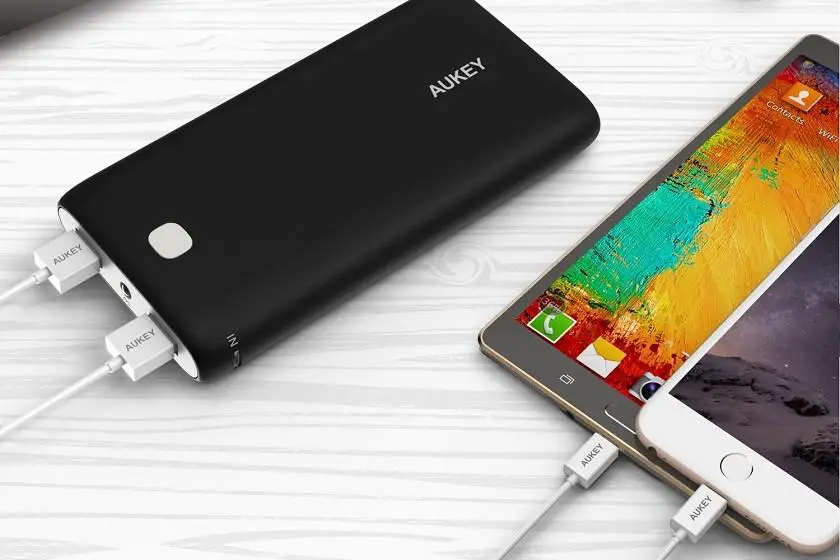 It may be a 'first world problem', but your smart phone running out of battery can cause a real headache, especially when you're travelling. The Aukey 20,000mAH portable battery charger deals with this problem perfectly though and is capable of fully charging an iPhone up to 10 times, while being designed to sleekly fit in your pocket when not in use.
Lifestraw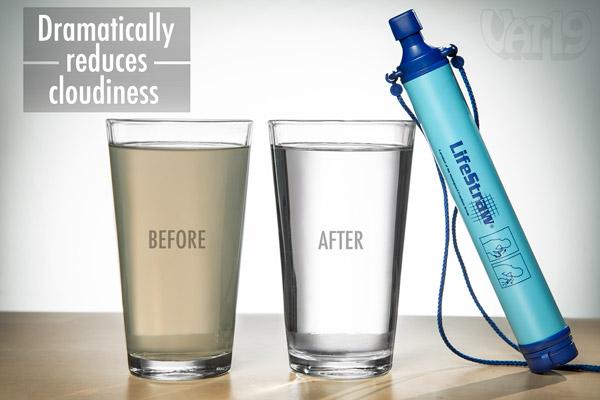 The Lifestraw is an essential gadget for any budding explorers out there. Getting enough water is absolutely imperative to a person's health, but what happens if there is no clean water source around for miles? The Lifestraw works by acting as a personal water filter and promises to kill 99.9% of waterborne bacteria and parasites. The straw can be put straight into a lake, river or stream and the water is automatically filtered as the user sucks it through.
Wireless Bluetooth Speaker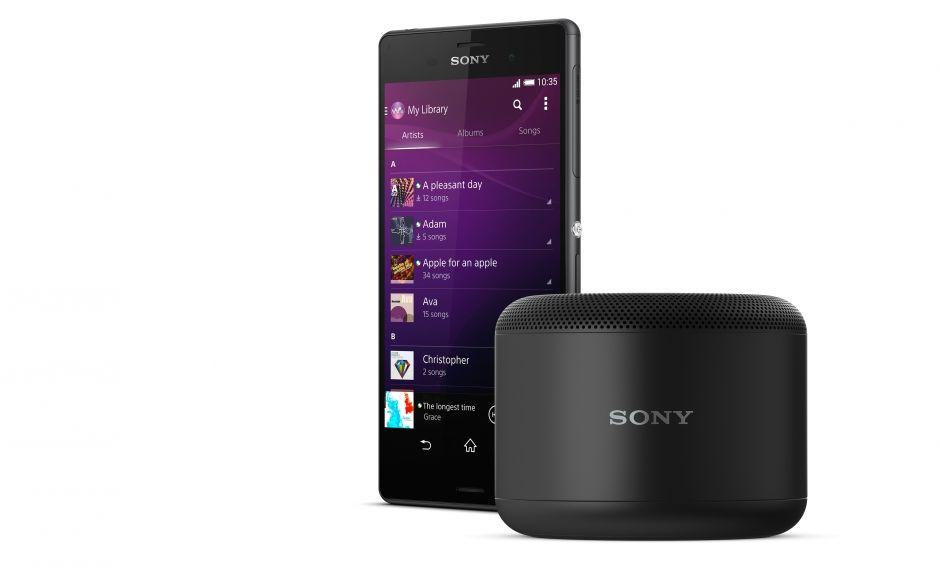 The introduction of MP3 players and smartphones now allows people to take their whole music library on their travels with them. But having all that music is no use if you don't have something to listen to it on. A wireless bluetooth speaker allows you to blast out all your tunes no matter where you are and, best of all, it takes up almost no luggage space and you don't have any pesky wires to untangle when you want to listen to those travel tunes.
Personal Drone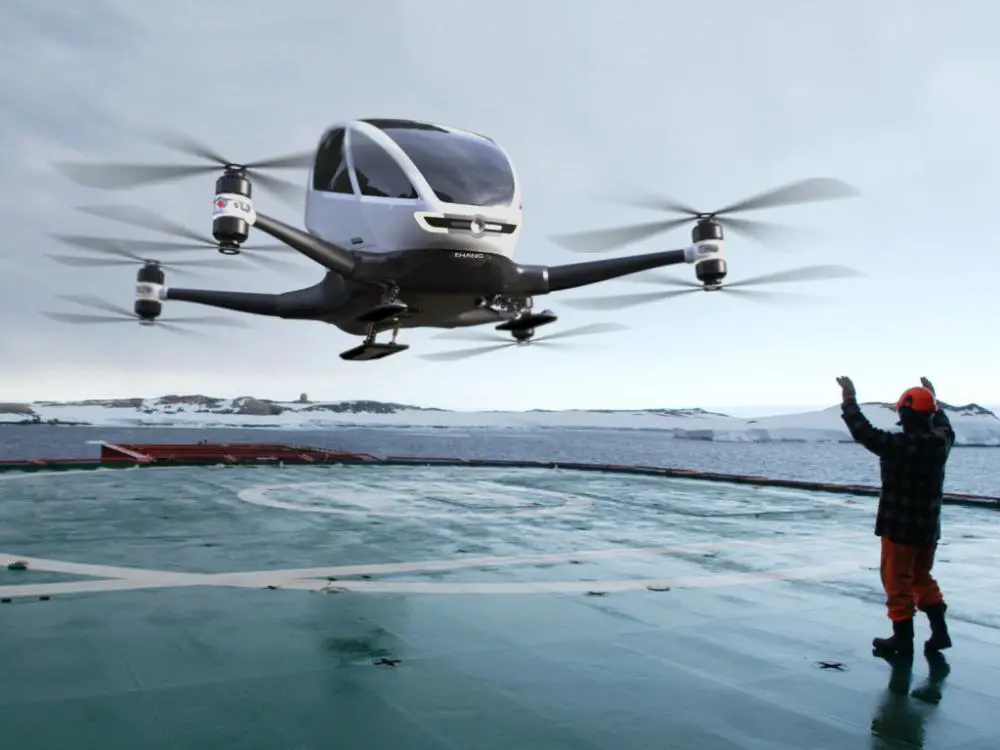 Drone technology has come a long way in the last few years and the Ehang Personal Drone may just be the most impressive drone yet. The machine is capable of carrying one passenger and acts as your own personal helicopter service. The user simply types in some coordinates on the accompanying smartphone app, jumps in the cockpit and the drone whisks them off to their chosen destination. Before you get your credit card out though, it is worth noting that the Ehang is still in the testing stage of development and is currently waiting on FAA approval.
Luggage Scooter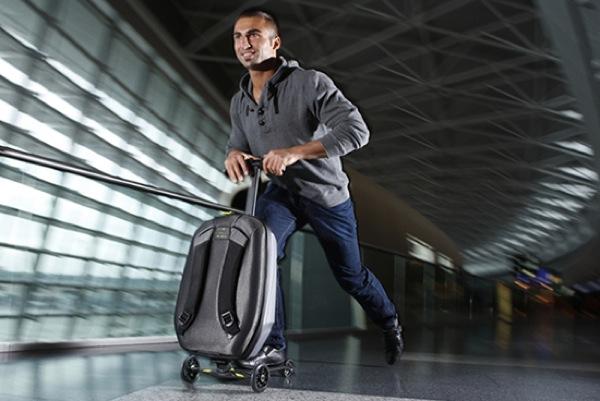 Dragging your luggage through the airport has never been an enviable task but that may all be about to change thanks to the Micro Luggage Scooter. The clever design includes a drop-down scooter platform that allows the user to hop on board and whizz past other commuters struggling along with their awkward bags. Genius!
World's Smallest Travel Steam Iron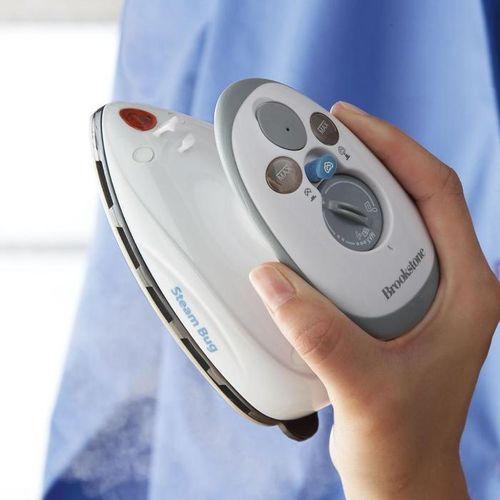 Packing all your clothes into a cramped suitcase usually means one thing – creases. The Steamfast travel steam iron not only solves this problem for you, it also holds the title for the world's smallest steam iron! Measuring just 5.2 x 3 x 3.1 inches, the iron will not only fit in just about any suitcase or bag, it also look pretty adorable while in use!
Smart Watch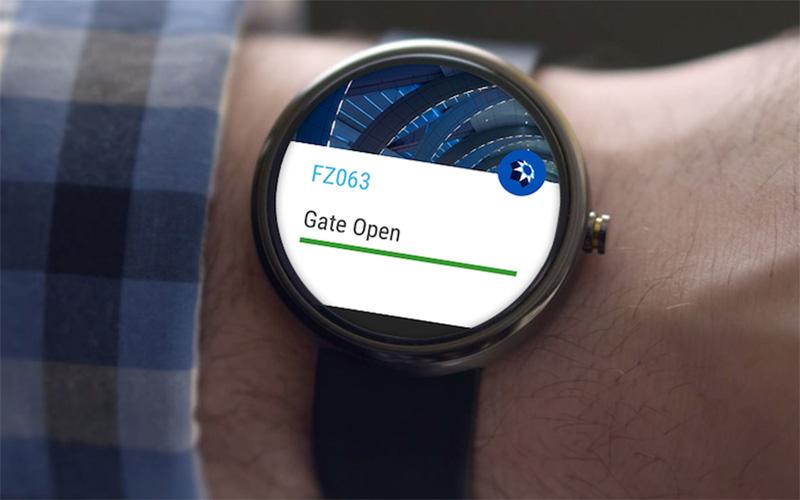 When you've got your hands full of luggage, passports and plane tickets, the last thing you want to be doing is rummaging through your pockets for your smartphone. That's where the smart watch comes into its own. It's not only capable of letting you see any messages and notifications at the flick of a wrist, it can also tell you flight information, show you maps and directions and, most crucial of all, tell you the time.
GoPro Camera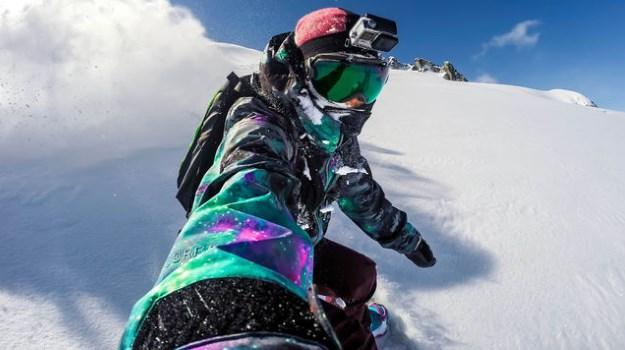 Capturing the best moments from your travels is never easy but the GoPro camera almost guarantees you'll never miss any of those 'wow' moments. The cameras not only record in crisp HD but they are also available with waterproof cases and helmet stands, meaning you can strap them to your head and capture every moment from that perfect run down the ski-slope or epic ride down those river rapids, before immediately sharing it all with your friends on social media of course.