Google Maps is an incredible tool, allowing people to see images of pretty much every street, building and neighbourhood in the world, at the simple click of a button. In order to collect all the data needed for 'Street View' though, Google had to send camera vehicles around the world, collecting images as they went. While the majority of the captured photos showed empty streets and quiet neighbourhoods, there were a few photos that can be described as 'interesting', to say the least. Whether it's an escaped prisoner running down the road or a tiger strolling across a car park, the following are 10 of the most incredible images ever captured by Google Maps.
Man and a gun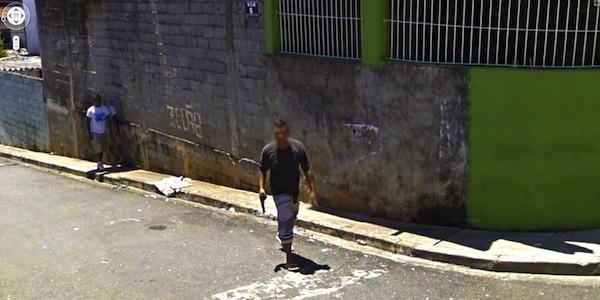 This rather disturbing image shows a man that appears to be carrying a handgun walking straight towards the Google camera vehicle as it captures his image. We don't know what happened next but we're sure the Google employee was fine… but maybe in need of a new pair of trousers!
Plane crash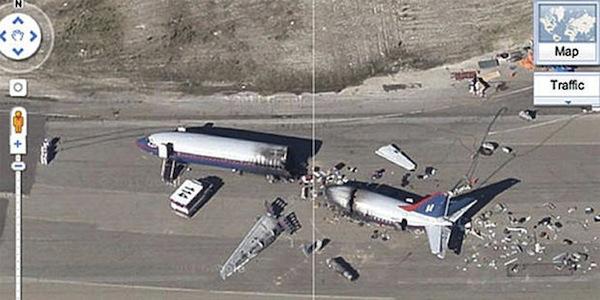 The above image may look like a fake but it really is the remains of a horrific plane crash caught on Google Earth. While the plane is very much real, thankfully the crash was all staged and was part of a set for the NBC drama 'Trauma'. We're sure that hasn't stopped a few people coming across the image on Google Maps and doing a double-take though!
Spooky masks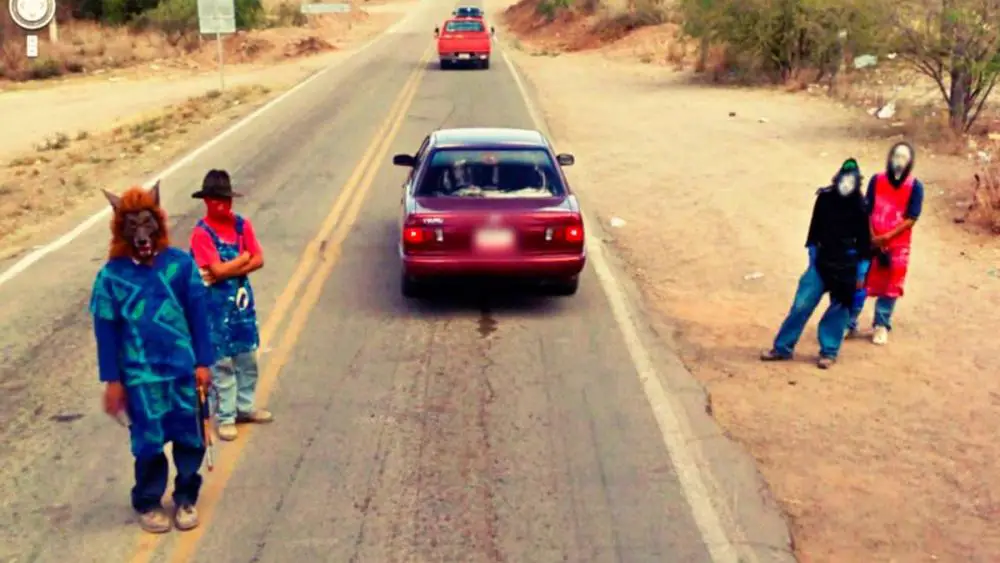 This is another rather disturbing image caught by Google Maps that looks like it's straight out of a horror film. The image appears to show a gang dressed in masks, stopping cars in the middle of the road. Scary!
Escaped convict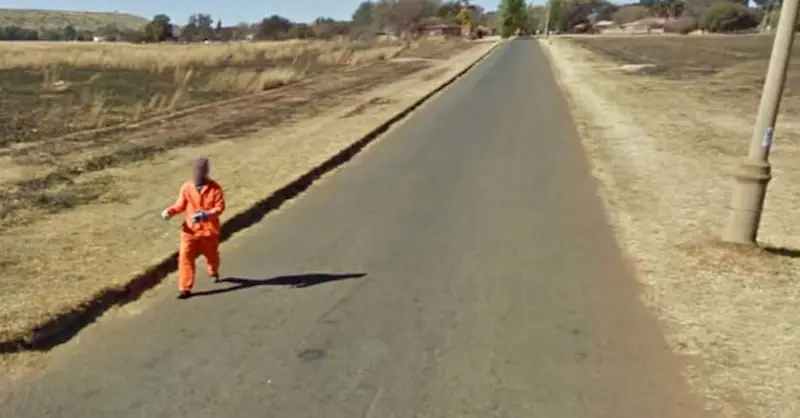 There's no other word for for this photo other than 'wow!' Google appears to have accidentally caught an escaped prisoner running down the road, presumably with a flock of police cars hot on his tail.
Russian man chasing a bear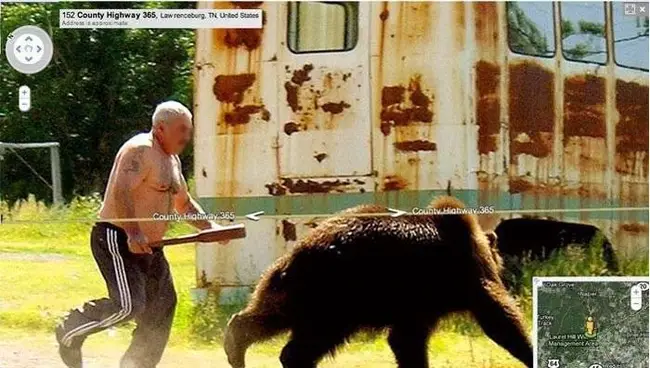 This is without doubt one of the most bizarre images ever caught on Google Maps, showing a shirtless man in Russia chasing a wild bear with a baseball bat: Bizarre!
A bird's eye view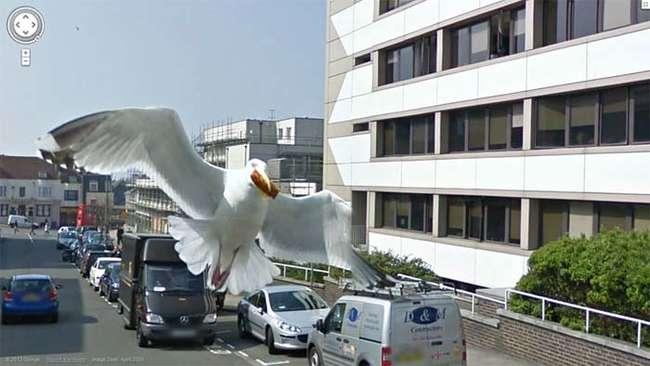 It's not only humans that want to get in on the Google Map action, as this perfectly timed photo illustrates. This seagull appears to have chosen the perfect moment to fly across the camera vehicle, with a chip in its beak for good measure!
A moose in the road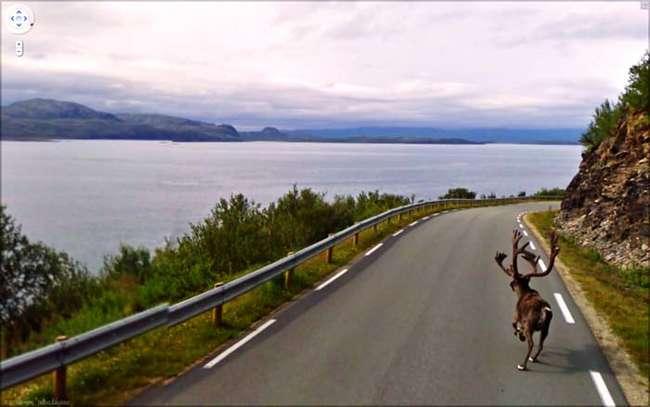 This photo looks like it could be straight out of a David Attenborough documentary but it was actually captured by the Google cameras. The vehicle appears to have given the moose a shock, resulting in this perfectly framed image.
Gas mask in the woods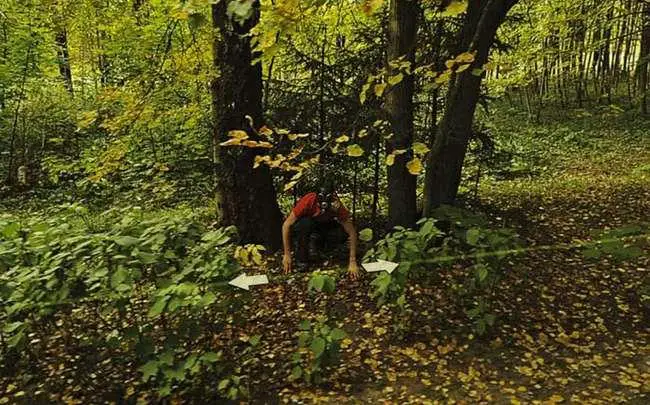 Your parents no doubt told you never to walk through the woods on your own and this photo explains why. This man, hiding in the bushes with a gas mask on, is just about the spookiest thing we've seen on Google Maps!
Monkey business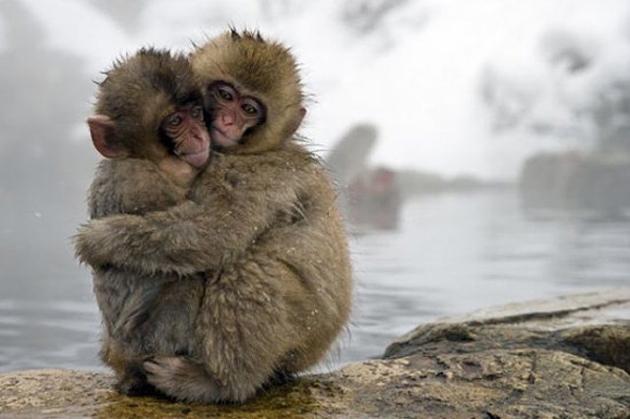 You'd be forgiven for thinking that the above photo was a fake but these monkeys having a leisurely bath in the snow really were caught on Google Maps!
Tiger in a car park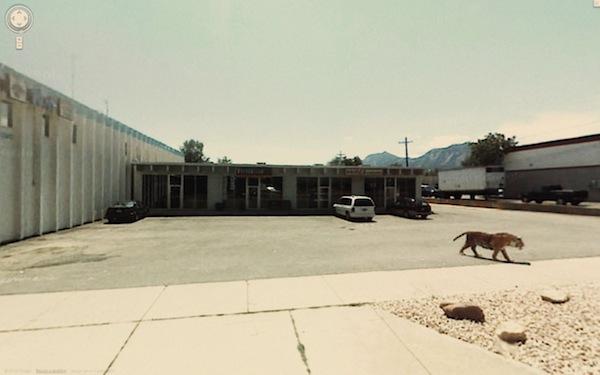 The location of this photo is unknown but, if you recognise the car park, we'd suggest you run! The incredible image appears to show a tiger leisurely strolling across a parking lot in the middle of a town!