If you like a room with a view then there is no better location than the top of a cliff or the side of a mountain. Whether it's a monastery, a castle or an entire village, people have been living in the most precarious of positions for thousands of years. The following are 10 of the most breath taking mountainside buildings on earth. They may be a little remote, hard to access and located miles from the nearest shops but these properties certainly come with one hell of a view!
Santuario de las Lajas, Colombia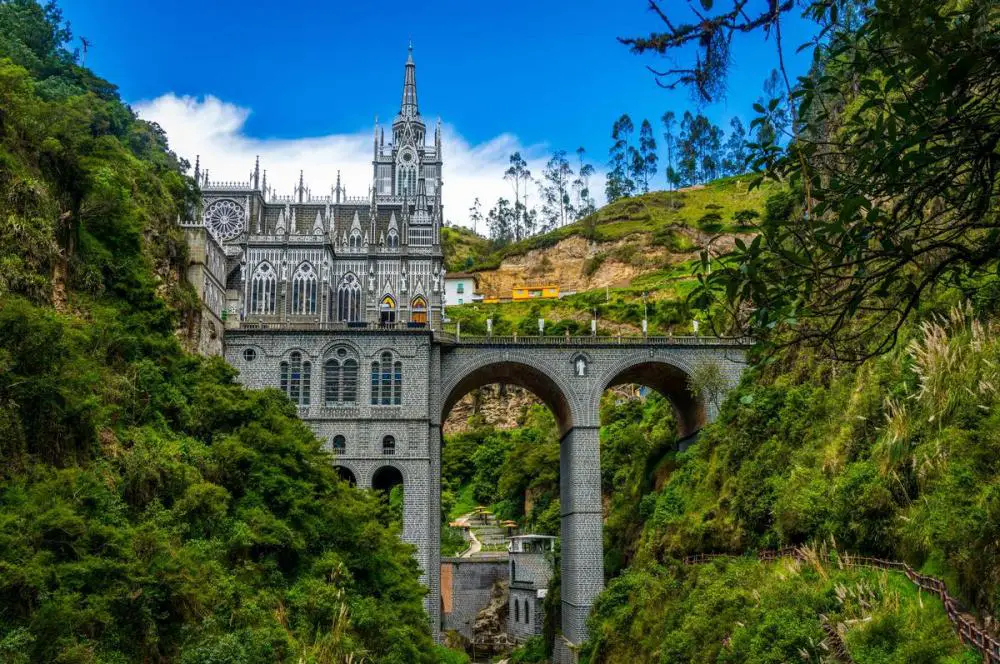 The Las Lajas sanctuary is a basilica church that is situated inside a canyon of the Guaitara River in southern Colombia. The sanctuary has a spectacular bridge that connects the church to the other side of the canyon, while a shrine to the Virgin Mary has made Las Lajas both a popular pilgrimage and tourist location.