If you're looking for a hotel with a bit of a difference for your next city break then the Propeller Island City Lodge in Berlin should definitely offer a unique experience. This bizarre hotel describes itself as 'not another trendy designer hotel, but more like a private planet which has evolved in unique synchronicity with the tastes of its inventor.' 
The hotel has 45 different rooms and all of them come in unique styles. Some of the suites are a bit strange, for example the Gruft, a room with coffin beds. Here are just a few examples of weird suites you can get:
Gallery Room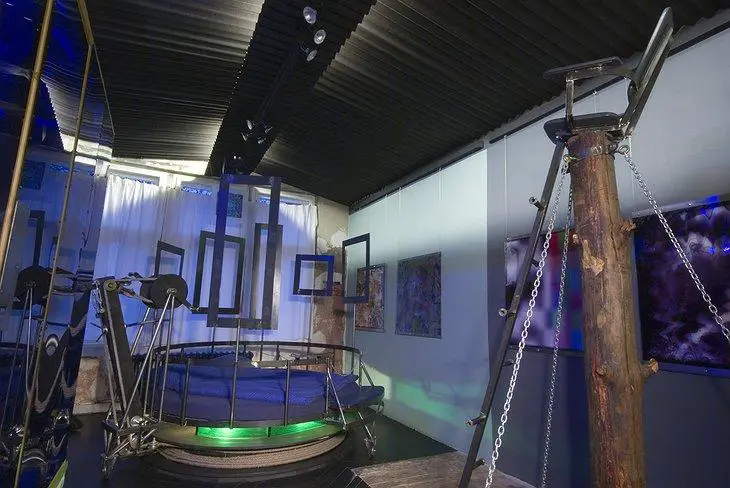 Features a circular bed that can be rotated with a pedal to change view of the room. They say it looks like a gallery but to me it reminds a torture chamber.
Gruft Room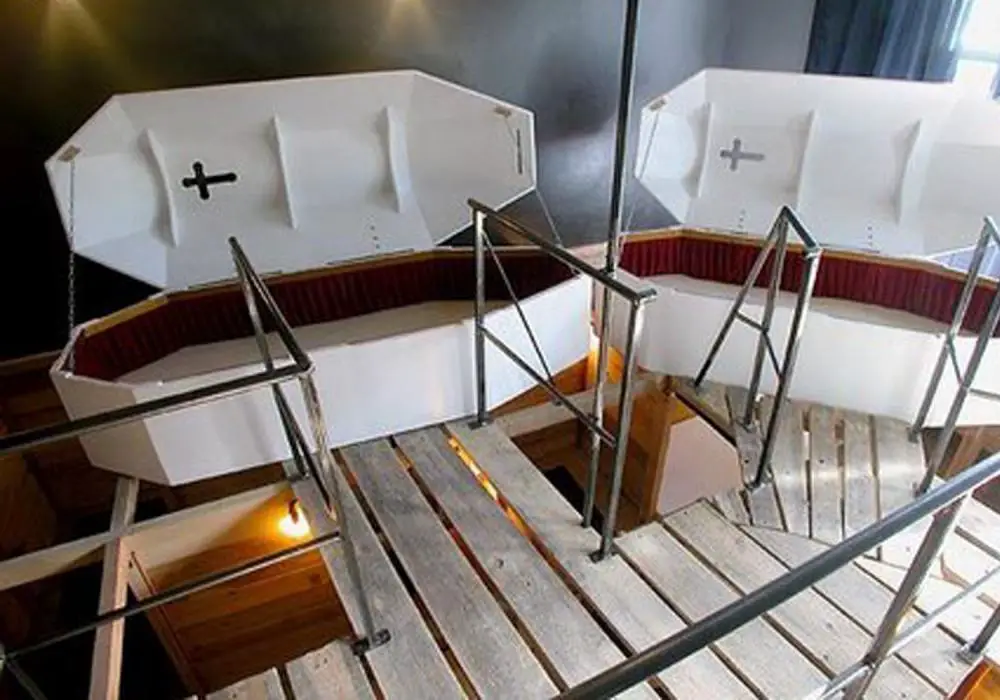 If you want to feel like you are Dracula then this room is definitely for you. Comes with coffin beds and a labyrinth underneath.
Mirror room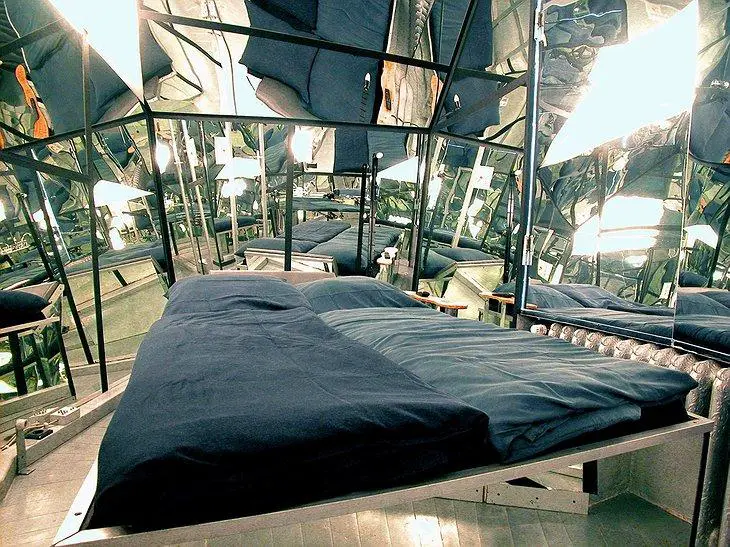 You are basically just surrounded by mirrors, good luck sleeping here especially if you have seen a horror movie called "Mirrors".
Symbol Room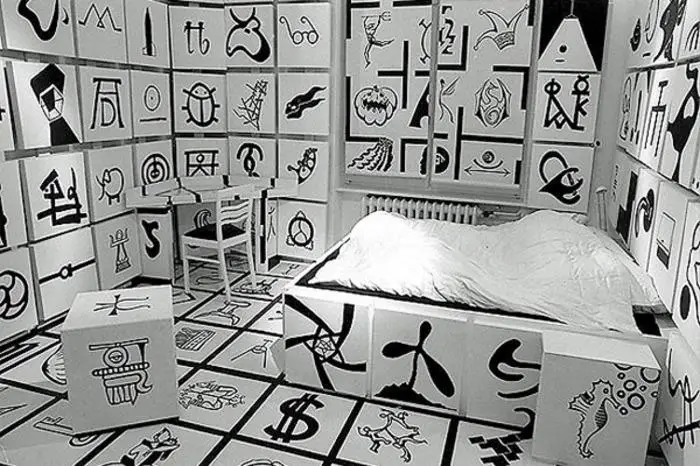 300 different wooden tiles on the floor with meaningful symbols.
Upside Down Room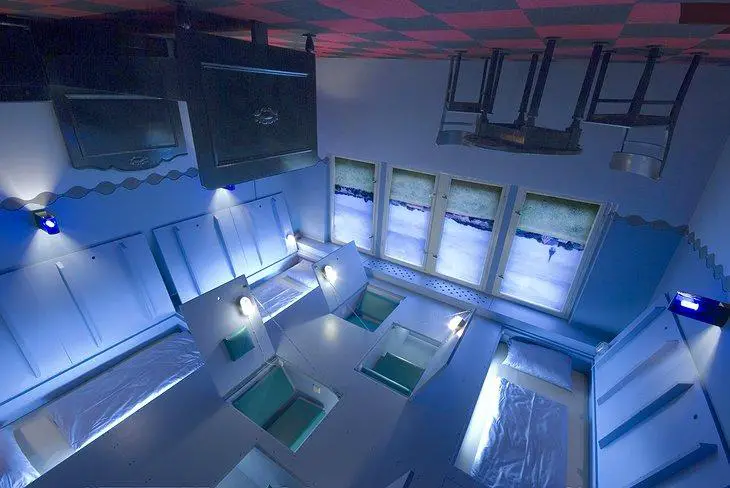 Don't worry it is not going to fall on your face!
Is it worth staying at Propeller Island City Lodge in Berlin?
If you are not planning to sleep, then yes. You either like it or you don't, if you are into art and tired of same old hotel rooms then this is the right place.
Source: http://www.propeller-island.de/