Jumping into the hotel pool when you first arrive at a resort is one of the best moments of any holiday. It gives you a chance to let your hair down and it's a sign that your holiday has finally begun and you can fully relax. If you thought your standard hotel pool was pretty special though, wait until you see the following examples, as they are 5 incredible hotel pools that will make your draw drop.
Santorini Amazing Cave Pool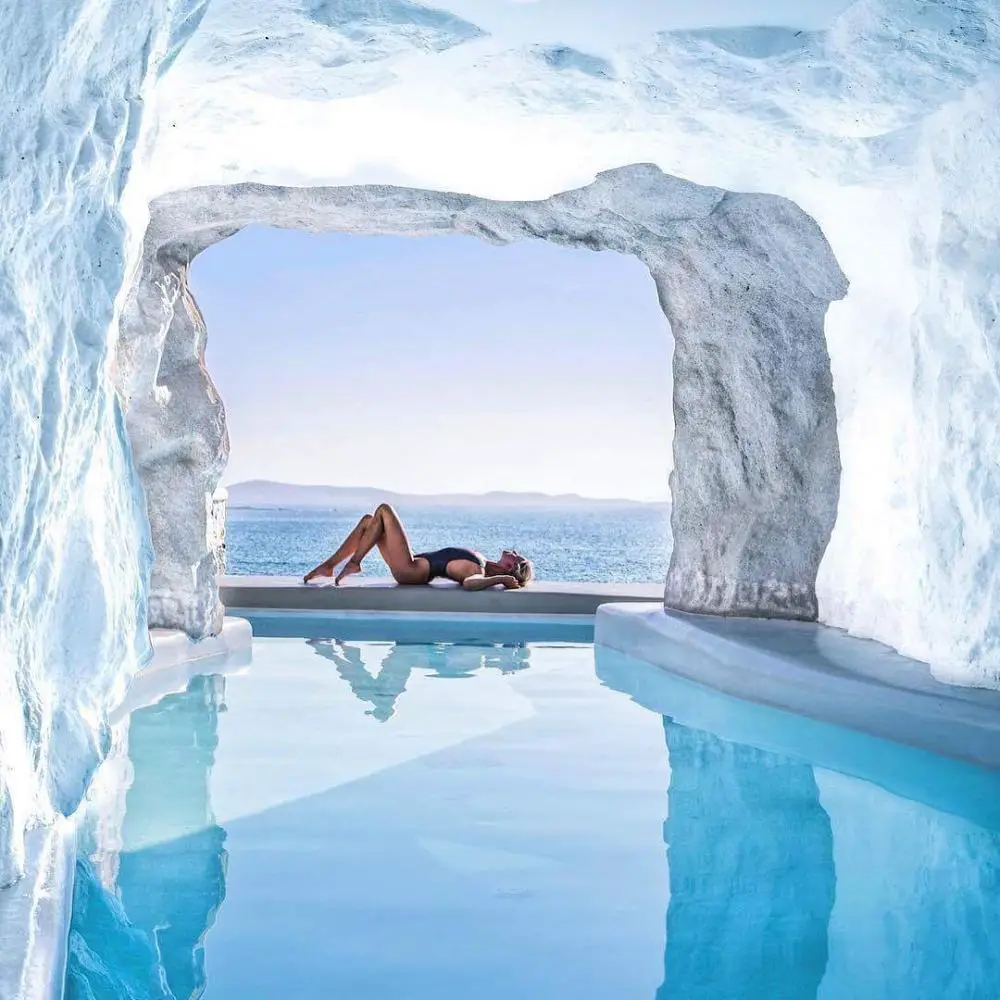 If you have ever been to Greece you know that there are many stunning places. One of the Greek islands Santorini is famous for it's picturesque hillside and ocean views. Centuries ago a powerful volcanic eruption has created current geological caldera, a massive lagoon which is surrounded by steep hills. In some hotels you can go for a swim in cave pool that will oversee the ocean and a pitch blue sky.
Hanging Gardens of Bali, Infinity Pool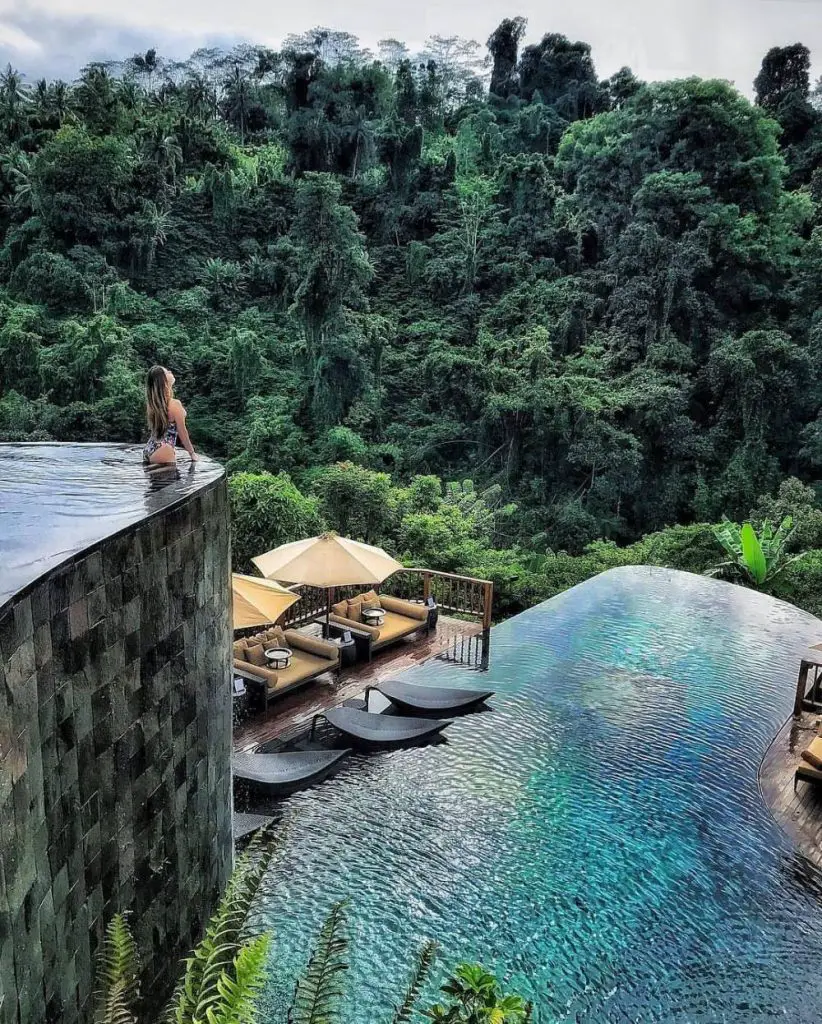 Surrounded by beautiful tropical rainforests are the Hanging Gardens of Bali. The swimming pool in the resort has been designed so you could become one with nature and submerge yourself into deep green. This could be a perfect honeymoon getaway where you and your partner can enjoy a moment of peace and tranquility.
Intercontinental Dubai Hanging Pool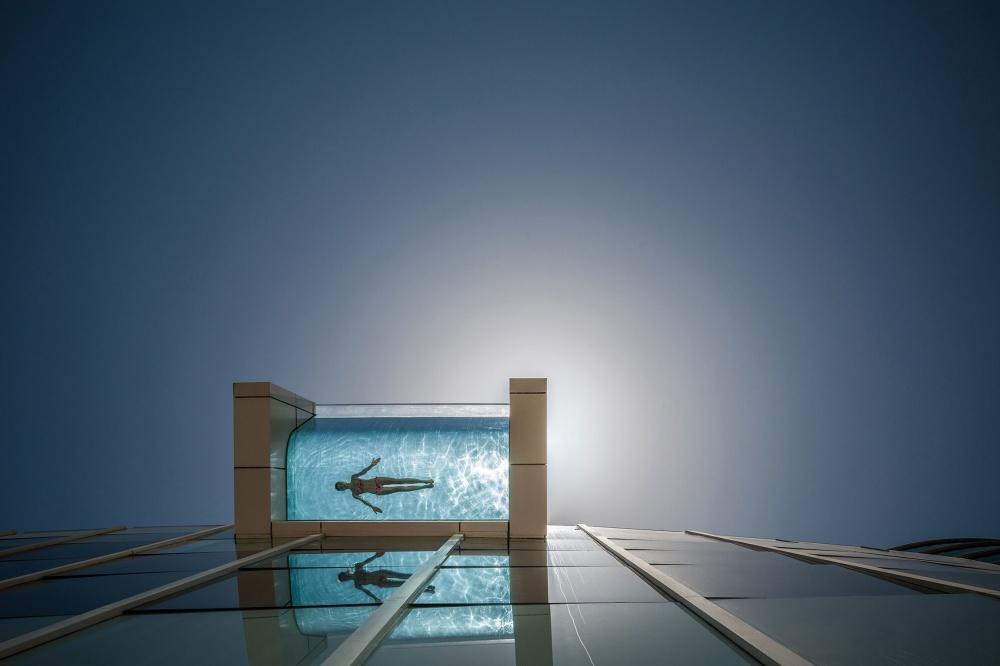 If you are in Dubai you should definitely go and have a swim in this hanging pool in the Intercontinental hotel. When swimming in the pool you can enjoy the views of Burj Khalifa. If you don't feel like having a go, then you can gather with other hotel guests in the promenade beneath and stare at the people swimming above you!
Caruso hotel pool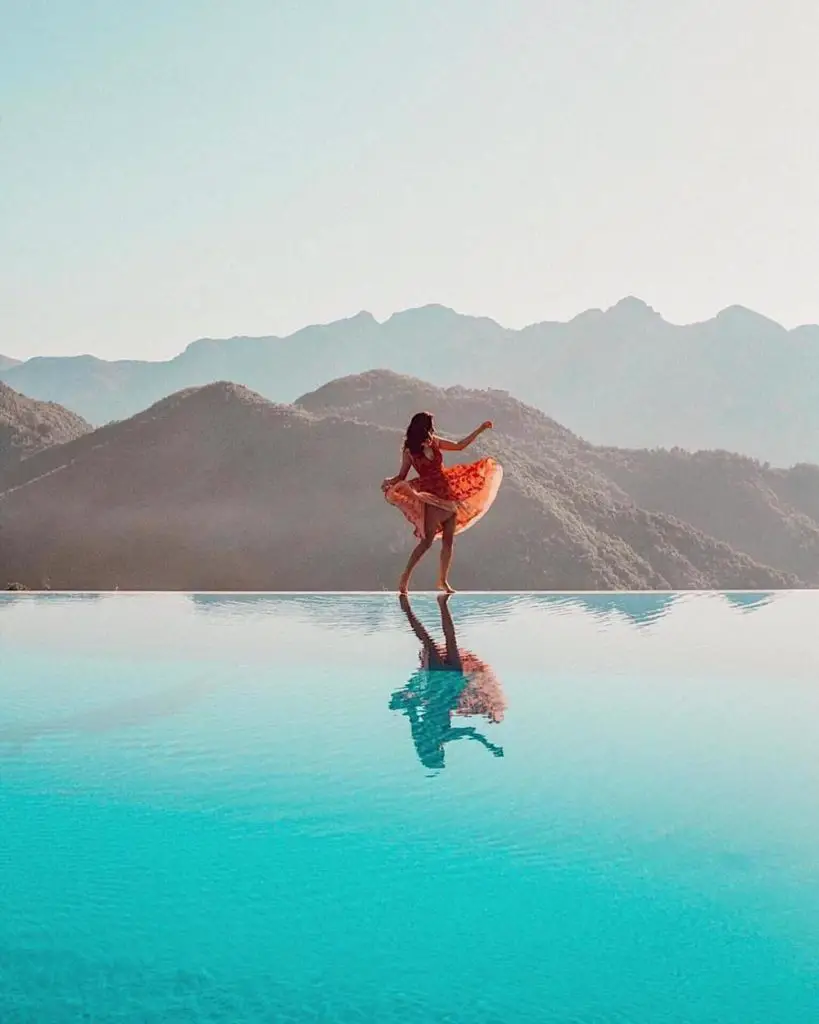 Caruso hotel is located in the Valle delle Ferriere natural reserve and has amazing surroundings with beautiful wildlife. Originating in the 11th century palazzo this hotel has gorgeous decor and gives you a nice vibe that will take you back in time. Set on a cliff-top balcony indulge yourself into a heated swimming pool and enjoy a beautiful sunset,
Сambrian Hotel, Pool in the Swiss Alps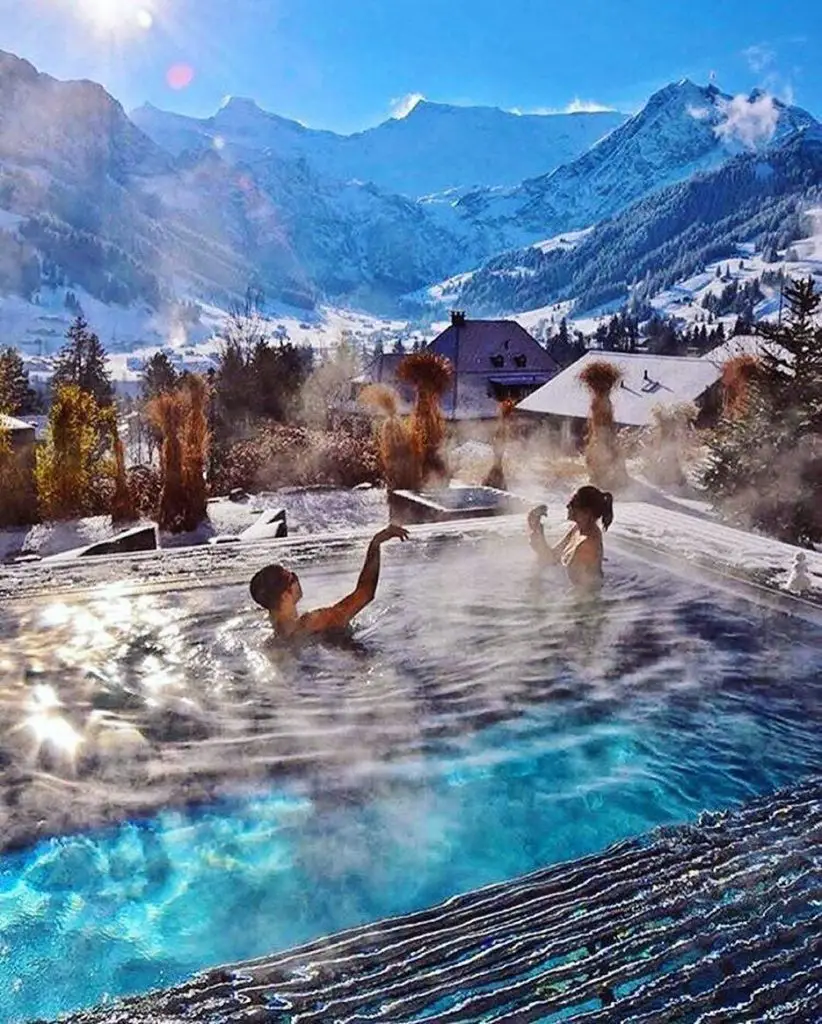 If you are love mountains then why not try Cambrian hotel which is located more than 4000 feet above sea level. Have a swim while enjoying a nice view of the Swiss Alps, the are mountains in every direction you look.