A visit to a mountainside walkway is always going to provide a picturesque experience but hikers travelling to Tianmen Mountain in Zhangjiajie National Forest Park, China may get a bit more than they anticipated. 
Up in the Tianmen Mountain there is a glass walkway called Coiling Dragon Cliff skywalk. It is attached to the side of a cliff and is 4,600 feet (1,403 metres) above the ground which is almost like 3 Empire State Buildings stacked on top of each other! The 3 foot wide walkway floor is made from 2.5 inch crystal-clear glass and is 328ft (100 metres) long.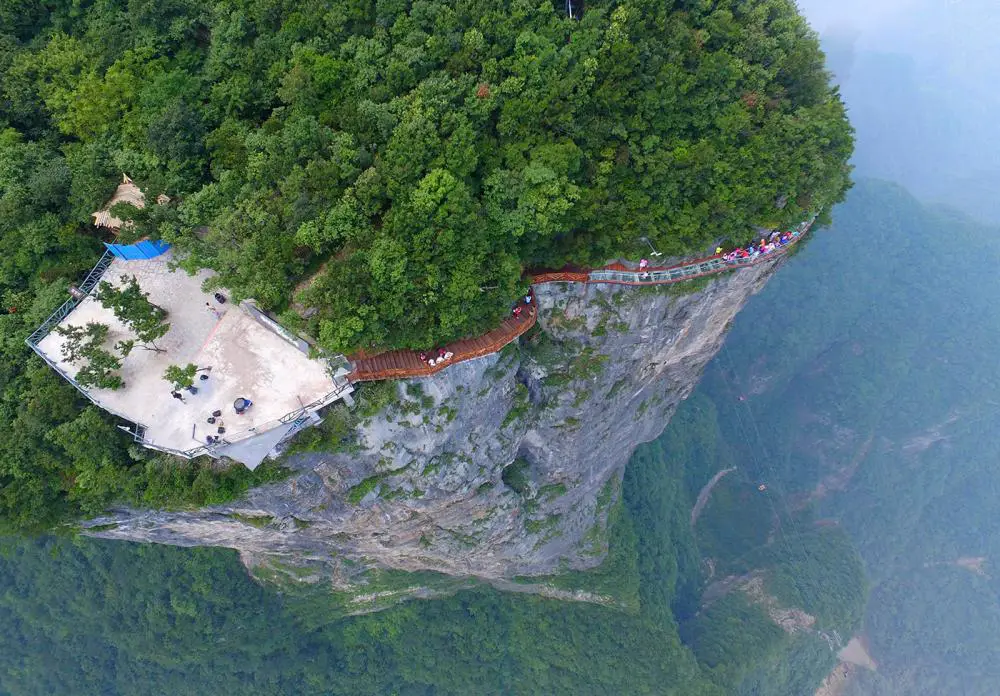 This scary walkway is certainly not for fainthearted, but if you are not afraid of heights and looking for some nice views then this is definitely for you. Try to admire the beauty around you and enjoy scenic landscapes of Hunan Province.
In addition to the bridge Zhangjiajie National Forest Park is also home to the longest cable car ride which takes 30 minutes and goes 7kms up into the mountain.