The general rule with hotels is simple: the better location, the higher price you pay, but even some of the richest people in the world might gasp at the price-tag for the Royal Penthouse Suite at the President Wilson Hotel (even if the view almost makes up for the cost).
As the name suggests, the Royal is the hotel's most extravagant suite and a single night's stay at the exclusive hotel can cost you up to $80,000 (£53,000). The 5-star hotel is located on the bank of lake Geneva in Switzerland, so the view from the window will be quite picturesque.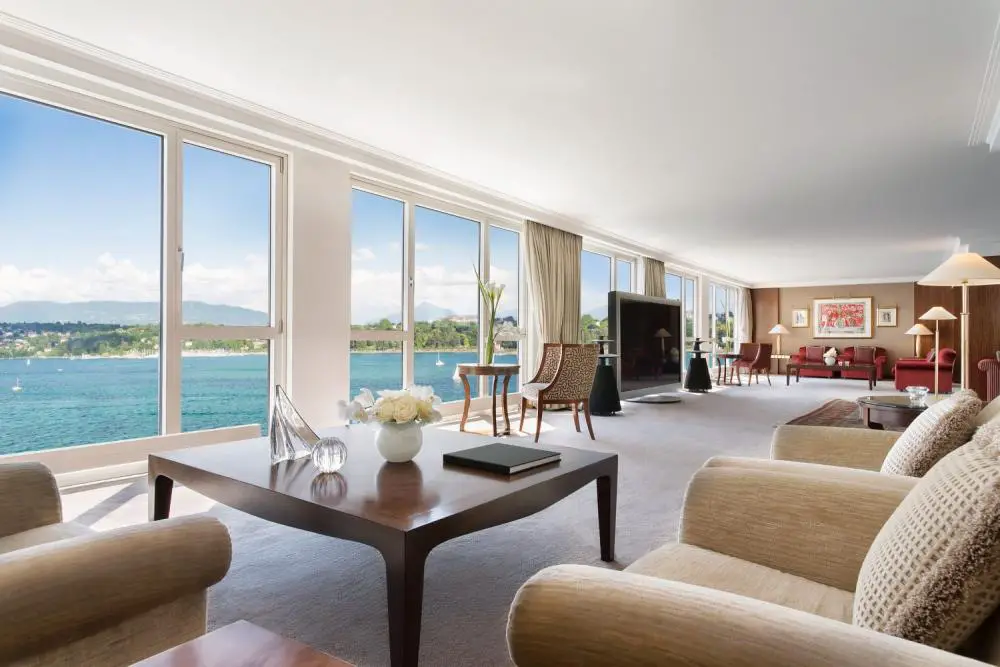 What extras do you get for that money:
A staggering 1'680 sqm space with 12 bedrooms
Bathroom amenities by Hermès (I am packing all of that "free" soap in my backpack!) 
Steinway grand piano
Personal Assistant, Chef, and Butler Available 24 Hours
Maximum security level (panic button, bulletproofed windows, security cameras) – If you are paying that money you will need all that extra level of security!
Bang & Olufsen BeoVision 4-103 home cinema set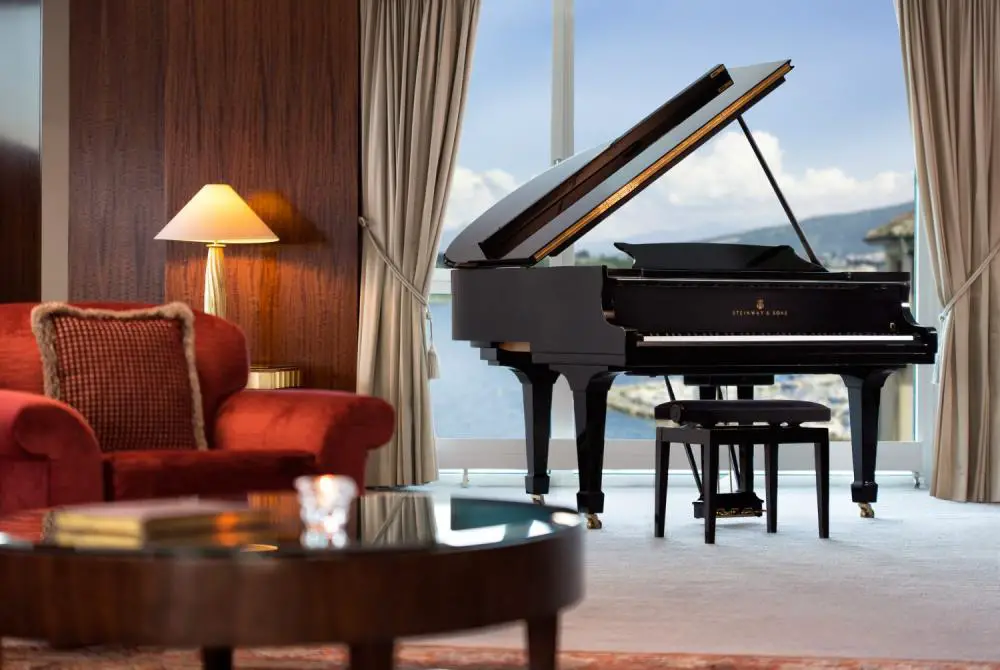 If you like to keep a healthy lifestyle, don't worry, you will have your own private fitness room. If you are feeling a little bit bored, why not enjoy a game of pool.
Image source: Hotel President Wilson