"Beauty is in the eye of the beholder," goes the saying, and no one can argue with that. But certain places, be they countries or cities, seem to have more than their fair share of women with grace, appeal, and amazing bodies. Some chalk it up to genetic diversity, from invasions, colonization, or immigration; others to sheer chance. Be it as it may, certain places astound and make the heart beat faster just from a mere glance at a local street.
These cities undeniably host an unfair amount of beauty queens, crowned or not. Here are the top 20 cities with the most beautiful women. Enjoy!
Rio de Janeiro. Brazil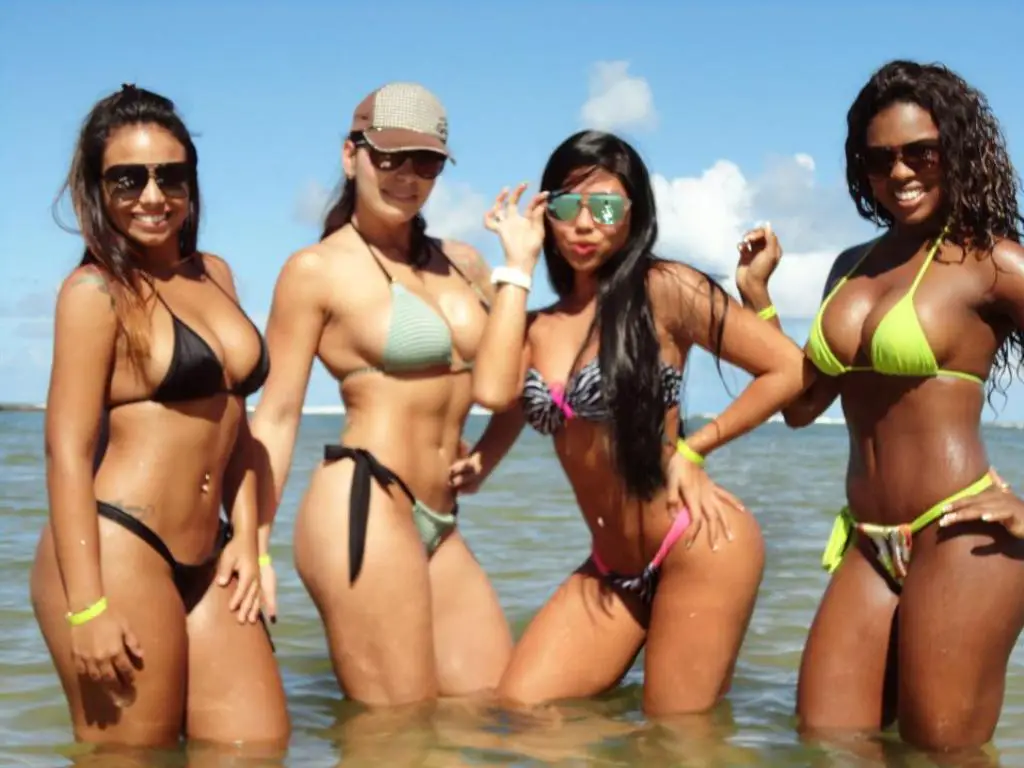 The land that brought us caipirinhas, bossa nova, extravagant carnivals and a new way of looking at soccer is also a land of unparalleled beauty.
Yes, Brazil is a country of exceptional beauty, and Brazilian women rival any landscape found in the country. Rio de Janeiro is not only the country's flagship and ambassador to the world, but it's also the focal point of Brazil's syncretic culture.
The combination of African, European, and the Native population has produced a rare and exotic beauty, that, while true of the entire country, is best exemplified by the Cariocas and their enchanting Rio with its tanned bodies, Sugarloaf, and sprawling beaches.
Brazilians are in general a really friendly and approachable people, so don't be shy, try and initiate a conversation with these girls.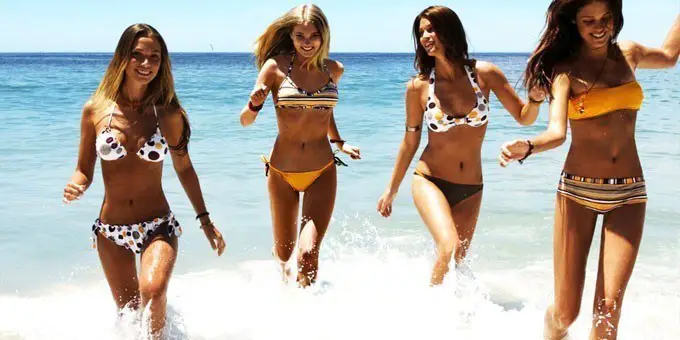 Here is a quick list of where you can meet girls in Rio de Janeiro:
1. Bar Astor – Trendy spot serving oysters, mussels & steak tartare, as well as exotic gin drinks & draft beer.
2. Bip Bip – A very informal, popular bar where famous local musicians play choro & samba music.
3. Fasano – A hotel but has a really nice and classy bar
4. Circo Voador – A nice events venue for some gigs
5. The Maze – Nice hip club with a terrace
Buenos Aires. Argentina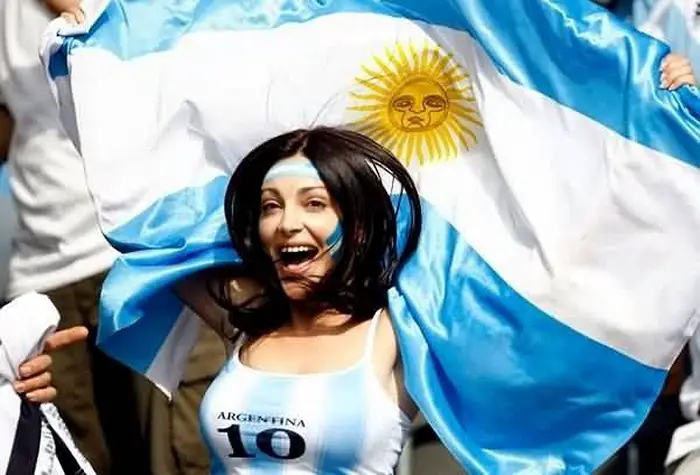 The "Paris of South America," as it was once known, still preserves that European flavor and old-world charm, and is famous for many things, especially the beauty of its women. And it seems that all Argentinians are aware of this; they say it's in the genes.
It's fair to say that the mixture of ethnicities has made this land bloom into an explosion of beauty. Though the main immigrant groups came from Spain and Italy, most Argentinians have a smattering of Jewish, French, Turkish, Polish, English, Russian and Lebanese blood, which makes the Argentinian female form incomparable.
Porteña women are worldly, sophisticated, gorgeous and downright feminine; enough to make a man fall head over heels, especially if he's walking down the Avenida 9 de Julio admiring more than just the obelisk. Not only is Argentina famous for its beautiful women but also for its many breathtaking places.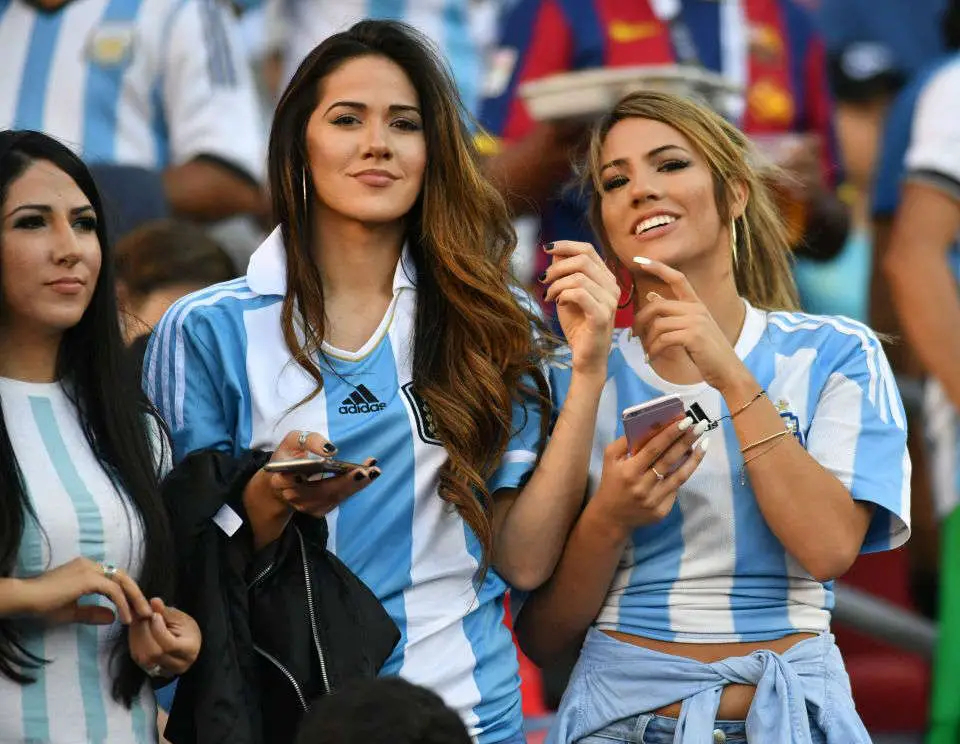 Cali. Colombia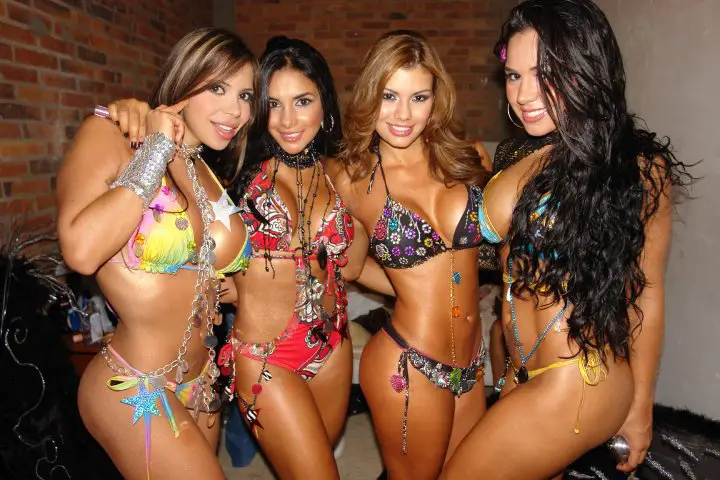 The world capital of salsa, Cali is also known as the "Colombian Girls heaven", and the entire country knows this. Colombians will always brag about the beauty of the Caleñas.
Cali's tropical savanna climate and mild temperatures give the city warm days and cool evenings, and that's the time to heat up the night.
Caleñas are famous for rumbiar, or partying, all night long and dancing till the break of dawn with ease and sensuality. They exude confidence in their attitude and dress, and aren't afraid to flaunt what they've got, something uncommon in Europe and North America.
When you're down there, be sure to visit the beach at Piangua, but remember, whiplash is painful.
Nightlife in Cali is all about Salsa, so if you love to dance then this will be for you.
Montreal. Canada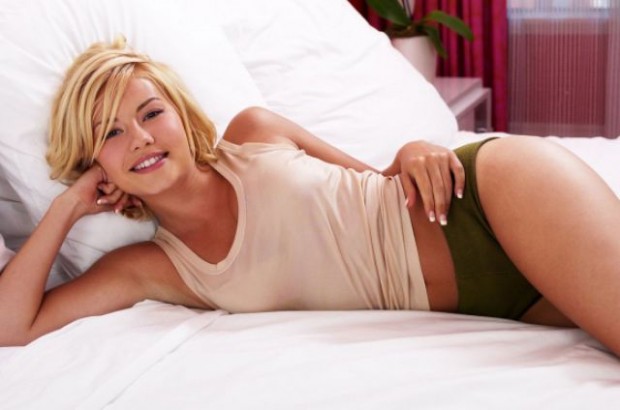 Culturally comfortable in a European or American setting, Montrealers are hip to make the most of the city's vibrant push and energetic nightlife.
Skillful in two languages, the women of Montreal prefer to ravish you with French, the language of love.
Taking in the sights in Montreal is always best when accompanied by one of the lovely natives. You can choose from the Montreal Biennale, the Jazz Festival, Old Montreal and the Port or a gastronomical evening out; culture and beauty all in one city.
Varna. Bulgaria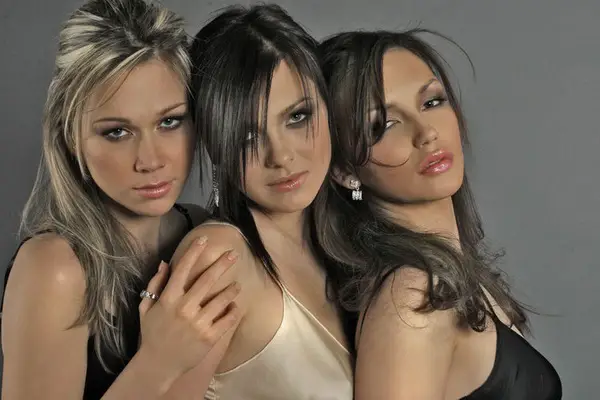 One of the best things about Bulgaria is that it's one of the least known of the Eastern European countries, and therefore not subject to invasion by millions of tourists, and full of gorgeous women, especially in the coastal town of Varna.
Set on the Black Sea, this cosmopolitan seaside resort is full of history and charm. Stroll along the lengthy beaches to get a glimpse of the spectacular women, or better yet, mingle and invite one out to delight on the local cuisine. Either way, Varna is the perfect place to fall in love with life and femininity.
Seoul. South Korea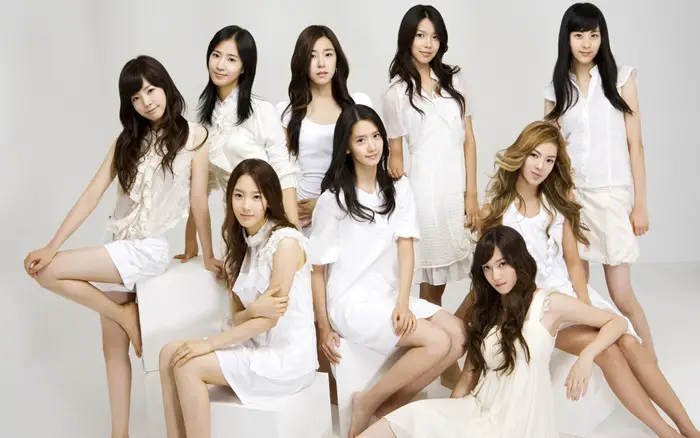 South Korea has experienced an explosion of pop bands recently, or what they refer to as K-Pop, good-looking boy and girl bands dancing in sync to sticky rhythms. The phenomenon has taken the country, and Asia, by storm.
What struck people viewing these bands was the beauty of the singers. Members of girl groups like Baby VOX, 2NE1, After School or Wonder Girls exemplify that beauty: Young, modern, fresh and sexy.
The Hongdae, Itaewon and Gangnam neighborhoods of Seoul are bustling with activity and revelers pounding the pavements looking for fun in Korea's technological and entertainment mecca, dressed to kill and ready to take your heart.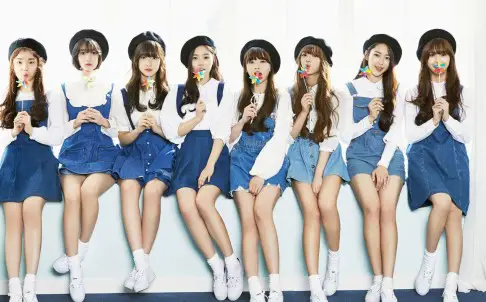 Korean K-pop culture has always strived for perfection: smooth clean skin, beautiful make-up, stylish wardrobe – all of this has become a norm, so you will see a lot of attractive girls trying hard themselves to get closer to this image.
Moscow. Russia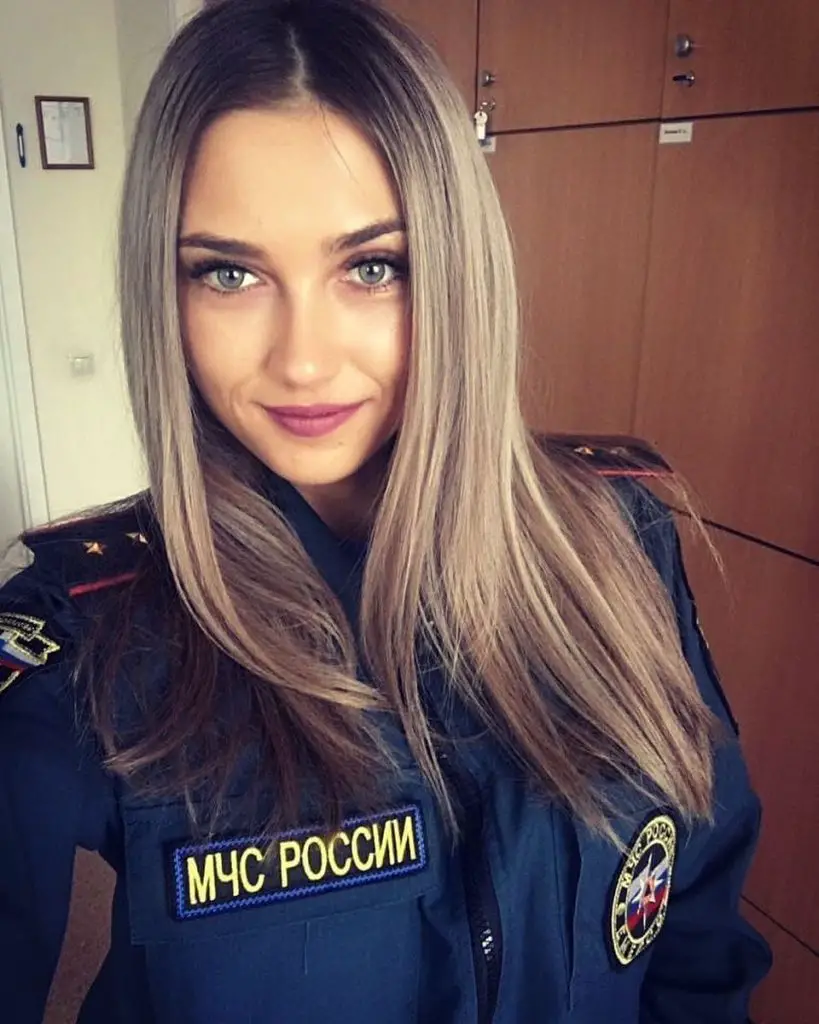 Moscow is an entry that shouldn't surprise anyone. They've long been famous for giving birth to rare and exceptional beauties and is considered a breeding ground for would-be models, with agencies ever scouting for new talents in the Russian capital.
In case you've been sleeping the last few decades and hadn't noticed, stunning beauties like Natalia Sokolova, Anna Kournikova or actress Olesya Rulin are all Muscovites; not to mention Irina Shayk, who though not Muscovite, still place the Russian women in the Pantheon of Pulchritude.
Prague. Czech Republic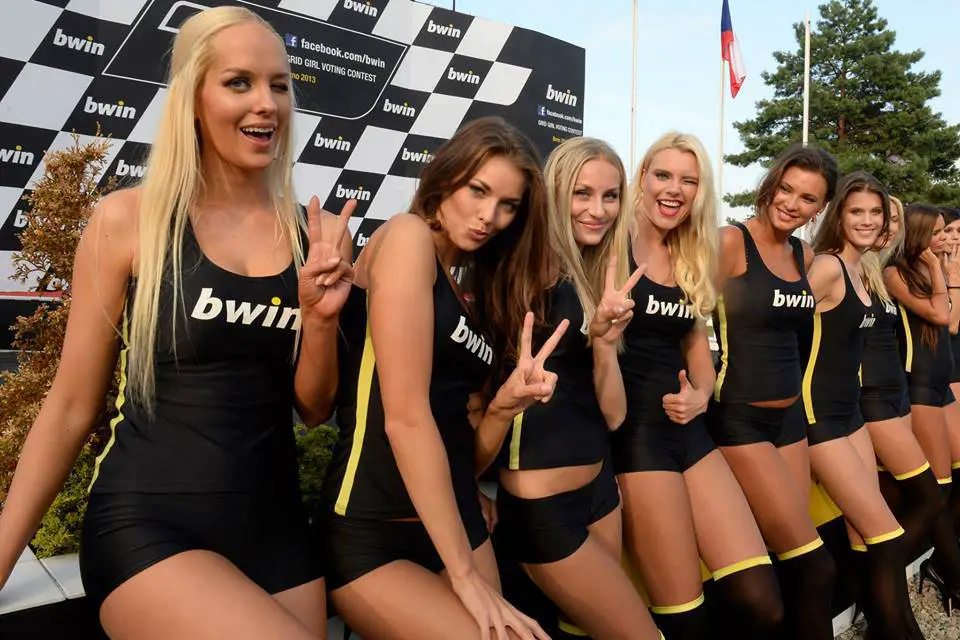 Along with its Eastern European neighbours, Prague is famed for its beautiful women, having sent many of its daughters to the stratosphere of fame and fortune through modelling and the entertainment industry.
It was in the '80s when Czech model Paulina Porizkova made her debut in Sports Illustrated's Swimsuit Issue becoming the instant fantasy of many men.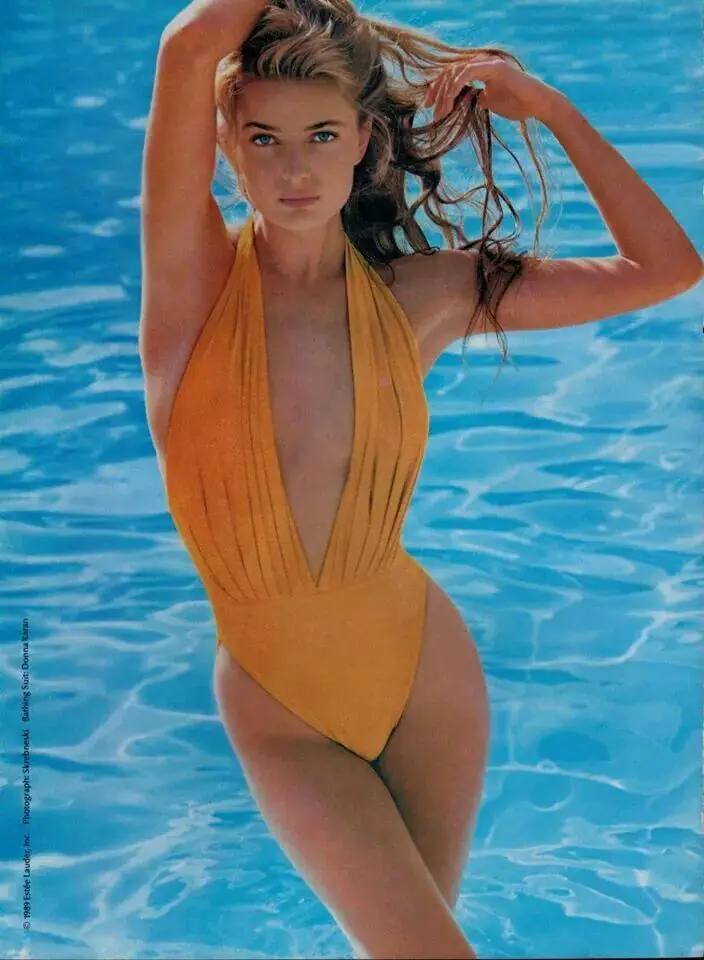 Since then, the world has seen the constant onslaught of Czech beauties, from Eva Herzigova and Petra Nemcova to Karolina Kurcova and Hana Soukupova, and we're happy for it. Yes, one of the world's most beautiful cities must also be the home of some of the most beautiful women in the world.
Madrid. Spain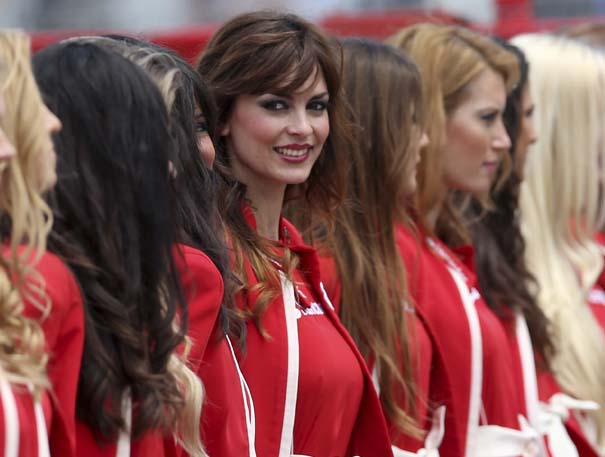 Centuries of invasions from Vandals, Visigoths, Romans, Jews, Greeks, Phoenicians, Arabs, and others, mingling with the native Celtiberian population has made Spain's capital a magnet of migration from the country's other regions and one of the most genetically diverse cities.
This melting pot has spawned uniquely beautiful and diverse women from the Arabic look of Penelope Cruz and Ines Sastre with their deep, dark eyes and manes, to that almost Scandinavian look sported by the likes of Amaia Salamanca or Anne Igartiburu.
Spain is a complex land of beauty, contradictions and variety, much like its women.
Milan. Italy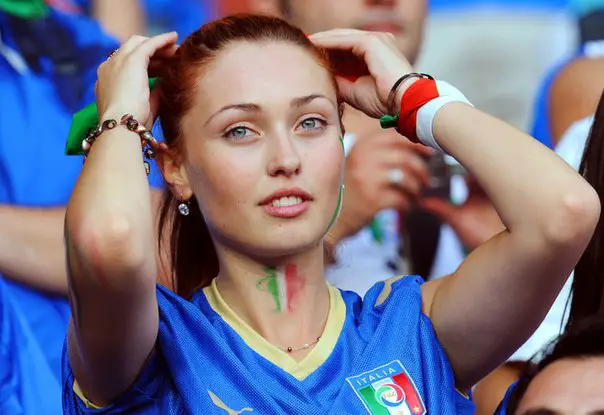 Italy has always enjoyed a top spot for beautiful women, and Milan is probably the gravitational center where they all flock. On top of that, as the reigning fashion capital of the world, the city attracts thousands of would-be models from other parts of the country and the world, where a contract with one of the modeling agencies or fashion houses can jumpstart their careers.
It's not just sleek, long-legged models you'll encounter on the streets of this wonderful city but also hordes of local and national Mediterranean wonders parade each day up and down the streets ready to make you faint with their charm, a simple buongiorno and a cappuccino.
New York. USA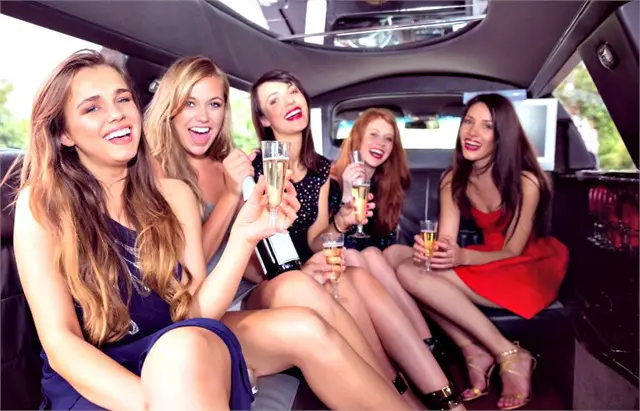 Jules Dassin's 1948 classic "The Naked City" ended with the now famous closing line: "There are 8 million stories in the naked city…", an obvious reference to New York City and its denizens. Dassin, however, failed to break down the numbers into specific demographics.
Yes, there are just over 8 million inhabitants in New York City (at least in the census), and over half of them (53%) are women.
The microcosm of the world boasts some of the world's most beautiful women who come from all corners of the planet and in all shapes and sizes.
They have married people from other places and their offspring, the exotic mix of colors and creeds, shine brighter than the lights on Broadway. Best of all, not only are they gorgeous, but they're sassy, sophisticated and smart; a real tribute to the Big Apple's diversity and spirit.
Check out our most recent list: US Cities with the most hottest women
Kiev. Ukraine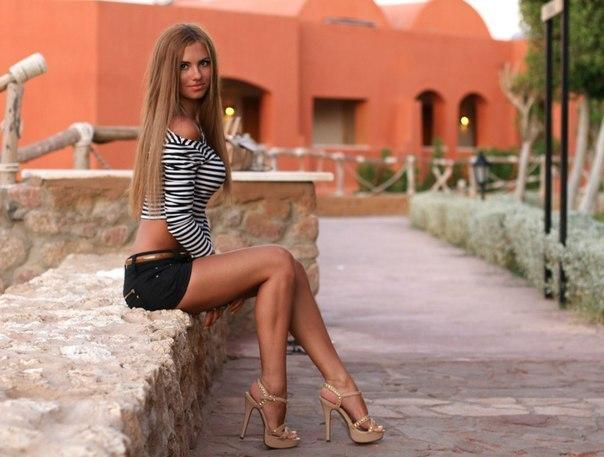 Russian women have a reputation for holding a top spot among the most beautiful women in the world, but their biggest competitors are the Ukrainians.
Despite their impossible beauty, Ukrainian women are friendlier and more down-to-earth than their Russian counterparts. They're also well-educated, classy and smart dressers.
Unfortunately, people in The West tend to think they're Russian when they hear or read their names but the likes of Olga Kurylenko, Natasha Yarovenko, Mila Kunis and the stunning Daria Werbowy are all Ukrainian.
Caracas. Venezuela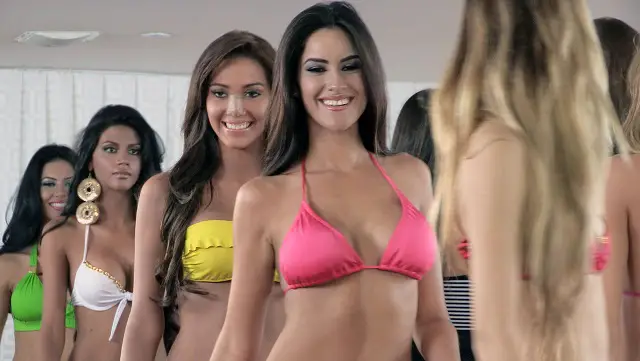 Caracas is to beauty what Rome is to Catholicism; a holy city. Have you ever wondered why Venezuelan women are so beautiful?
Venezuela is the only country to win 21 international beauty contests and all four pageants several times (Miss World, Miss Universe, Miss International and Miss Earth). Although beauty has become an industry in the Venezuelan capital, the raw material is plentiful. One walk down a Caracas street (bodyguards nearby) will make a believer out of anyone.
Copenhagen. Denmark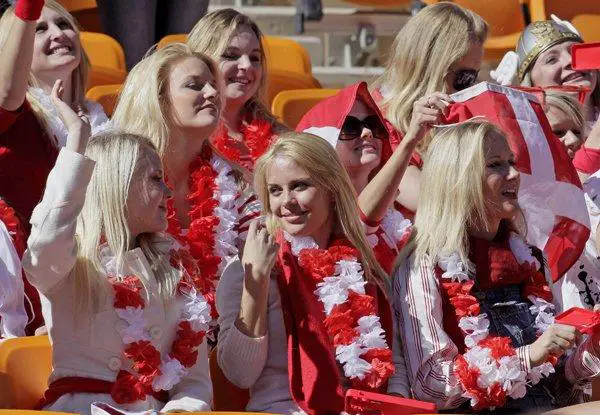 No list of cities with the most beautiful women would be complete without Copenhagen; a city so civilized and beautiful (along with its Scandinavian brothers) that the only thing that can rival such fine architecture and civility is the charm and drop-dead looks of its Danish women.
Yes, the legend is true: They are tall, blonde, statuesque and gorgeous; and yes, you will hang on their every word before you hit the ground stupefied by the hypnotic spell cast by their lustful eyes (if you're lucky enough). Just so you know, there are more things to see in Copenhagen than just The Little Mermaid.
Bangkok. Thailand
Bangkok, the jewel of The East, conceals untold treasures worthy of viewing, and I'm not talking about the plethora of Buddhist temples. Thai women are famous for their ethereal beauty, their grace and charm and their cheerful attitude.
No westerner can resist the bewitching gaze of a Thai girl expressing demure interest. At this point, you're probably thinking about the bad reputation Thai women have acquired over the years regarding their lax sexual mores. While it is true or not, it certainly doesn't employ the entire female population. You'll know a good Thai girl, with a good upbringing, when you see one as they are polite, respectful and not easy.
Luanda. Angola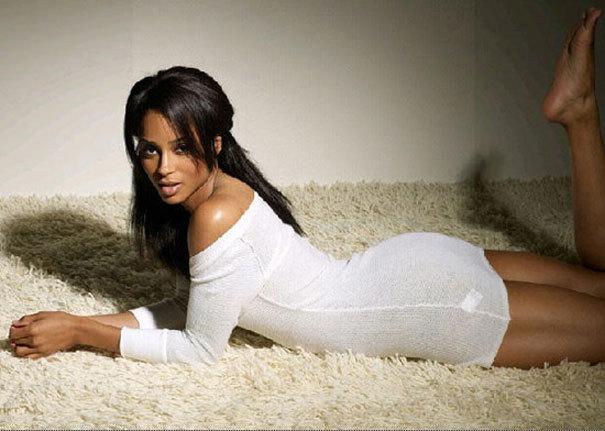 Much has changed in the Angolan capital since the end of the country's bloody civil war in 2002. For starters, the city has undergone a major facelift thanks to the economic boom fuelled by oil and diamond production. As a consequence, Luanda has seen an influx of foreigners settling in its neighborhoods, the city has become dynamic and expensive and its beautiful women more visible.
Angolan models are taking over the catwalk and have adorned many beauty pageants. Prominent representatives of the Angolan ideal include Leila Lopes, Maria Borges and Amilna Estevao.
Beirut. Lebanon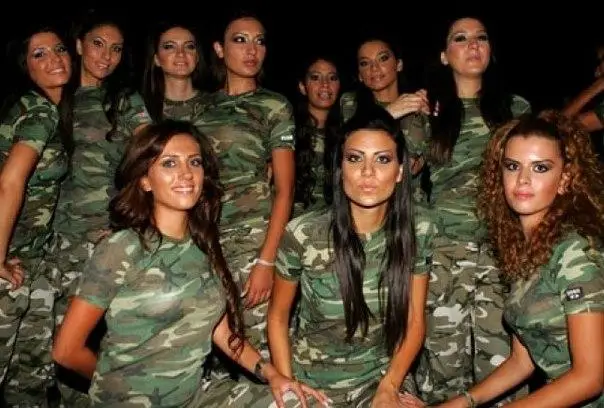 The Middle East, that beguiling and mysterious place, abounds with beautiful women, and nowhere is this more patent than in Beirut.
Their swarthy skin, dark, almond-shaped eyes and comely curves betray the sadness of a city that was recently in thrall of a bloody civil war. Beirutis have bounced back though, and the women, strong and glamorous, have proven their mettle time and again.
A controversial photo of affluent Lebanese women riding through a war-torn neighborhood in Beirut surfaced in 2006. The picture showed a group of beautiful sun-tanned women full of energy cruising as if nothing could distract them from their objective; love. Beirut, with its bubbly and fun-loving people is well worth anybody's time.
Hong Kong, China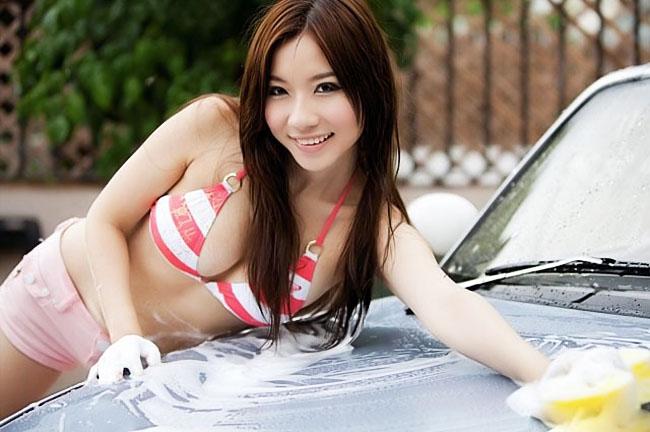 Hong Kong, one of the most densely populated areas on the planet with 6,650 people per square kilometer, is experiencing a rather disturbing demographic problem; there aren't enough men for the amount of women available.
The gender ratio currently stands at 876 men for every 1,000 women, a gap predicted to widen to 763:1000 by 2036. Woe for the Hong Kongese women, but a big plus for you.
The women in Hong Kong are exceptionally beautiful, highly educated, sophisticated and desperately looking for a man; a man they can't find in their territory.., so you know what that means for you, don't you?
Stockholm. Sweden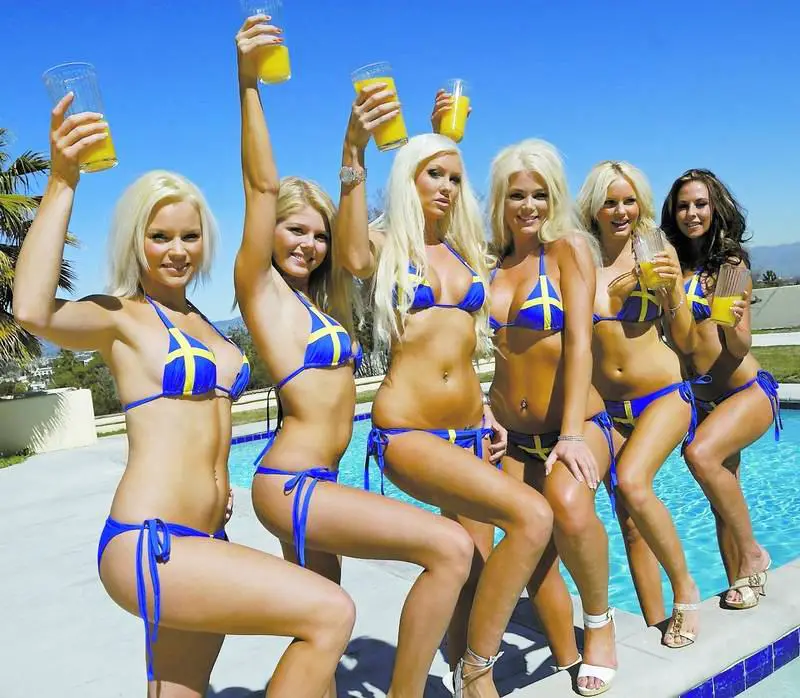 The capital of Sweden has long been known to be a center of beauty, style and fashion, both male and female, for a long time. In fact, the last 100 years has seen Scandanavian Women like Greta Garbo, Brit Ekland, Signe Hasso and Lena Olin, to name just a few, fuel the fantasies of men the world over.
Like their Danish sisters, Stockholmers fit the Scandinavian ideal: Tall, blonde, civilized and uncomplicated, especially when it comes to love. These days, the Stockholmers hogging the camera are models Elin Nordegren, Dani Karlsson and Hannah Graaf, among others. The heat is in the north!
Tokyo. Japan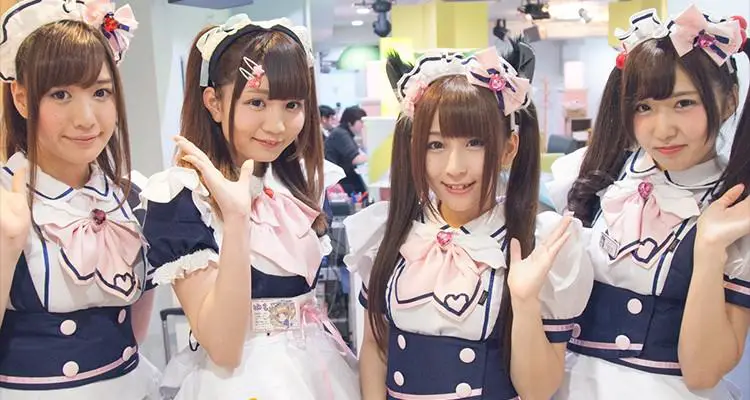 Japan is an amazing country where you can let your imagination run wild and Tokyo definitely offers you a range of activities that will keep you entertained, for example maid cafes (where you can have a cup of coffee with a maid) or maybe if you are into dancing with robots you can go to a robots restaurant.
A country that has created tentacle "mature content" and much more kinky stuff completely contradicts its native ladies who are quite reserved and very polite.
Japanese women are a delight to the eye especially when they wear a kimono. At the moment in Japan there is a culture of dating instead of marrying because of the pressure of self-achievement and success.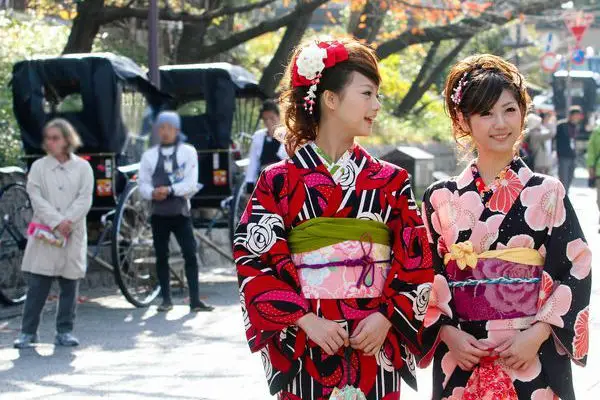 If you like anime then Tokyo is definitely a place for you with its Kawaii culture.