If you've ever wondered what the sensation of 'walking on water' feels like, then your next adventure should definitely be in Bolivia. In Potosi, in the southwest of the country, there lies the Salar de Uyuni, the largest salt flats in the world, measuring an incredible 10,582 square kilometres (4,086 square miles) in size. The area is believed to have been created by several prehistoric lakes, that slowly transformed into the salt flats over hundreds of years.
The area is completely flat, with less than a metre of altitude variation across the whole 10,582 kilometres. The top few metres of the flats are also covered by a salt crust, which gives the appearance that any person crossing the flats is walking on water.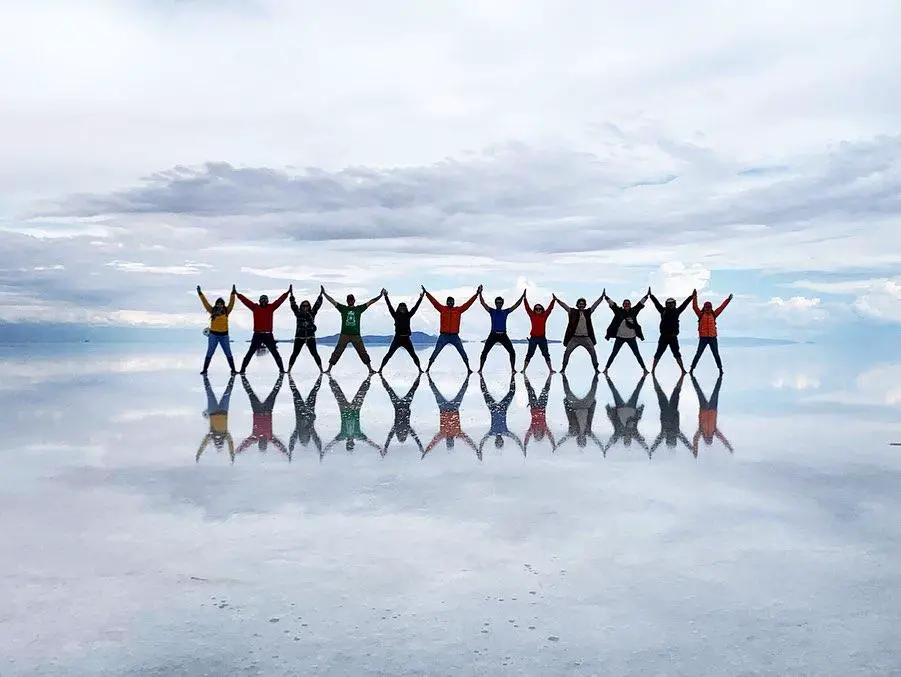 Take creative pictures 
Salar de Uyuni is a unique place and you can use the surrounding environment to create truly interesting pictures.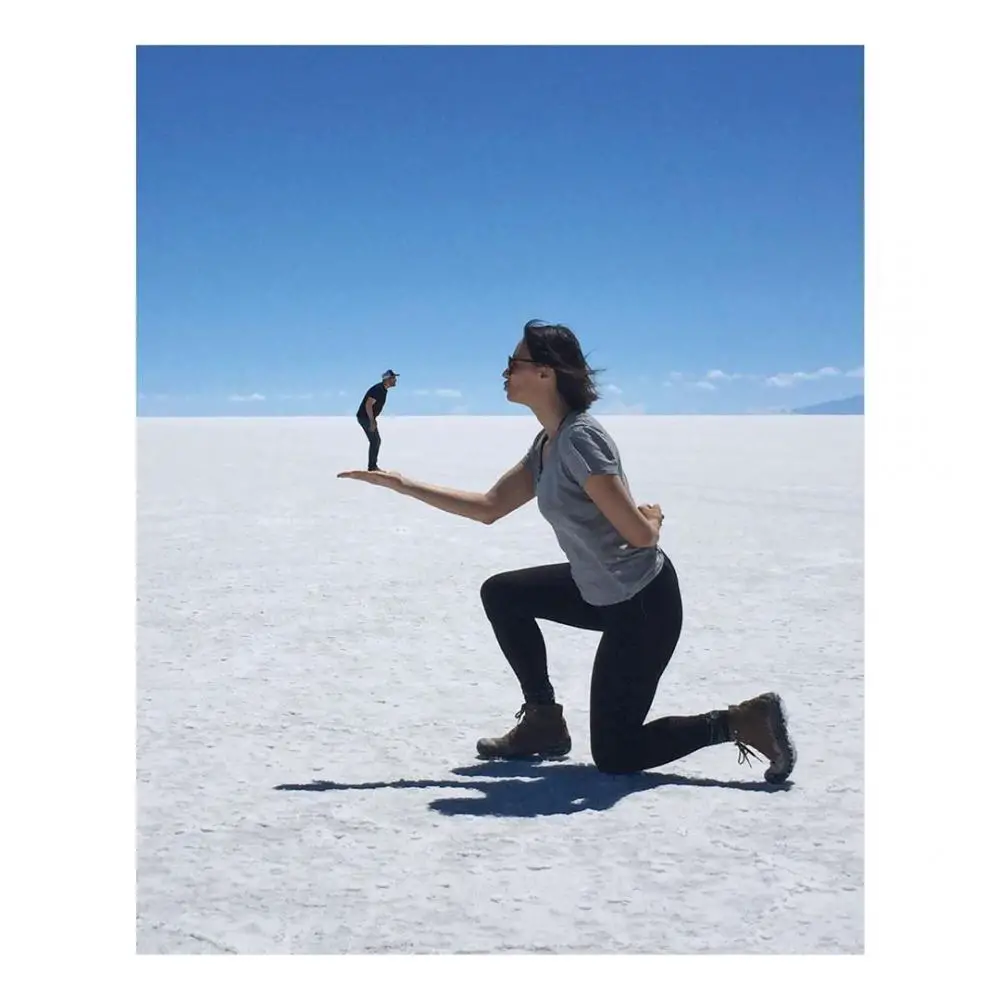 Stay in a Salt Hotel
The area is so rich with minerals that they have even built the world's first salt hotel, and yes all of the building blocks are made entirely out of salt!
Visit a train graveyard 
And if you are a fan of trains, literally 3 kms outside the salt flats there is a train cemetery. In the 1940's when the mining industry collapsed a lot of the trains that were used to transport minerals were abandoned.